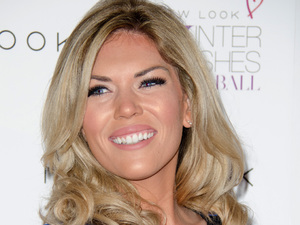 TOWIE's Frankie Essex is blogging every episode of I'm A Celebrity... Get Me Out Of Here! exclusively for Reveal. She'll be giving her frank opinion on her brother Joey Essex and his fellow campmates as they tackle Bush Tucker Trials and live together in the Australian jungle...
I have missed
I'm A Celebrity
since it was off on Tuesday night for the football – I need my Joey fix!
Joey and Matthew's second Bush Tucker Trial...
First up was Joey and Matthew Wright's rematch on the head-to-head trial (after Joey explained to the camp that he doesn't know how to blow his nose)! Joey was determined to do well after telling his campmates that our Dad always pushes to do his best – and he does – Dad is a very determined person. I was so nervous watching Joey getting submerged in sand and then mealworms, crickets, millipedes, crabs and all sorts of other bugs!
I have to repeat myself, but I wonder if Matthew has been playing scared of everything. He didn't seem that bothered in the giant egg timer and he wasn't panicking. In fact, Joey was more scared than he was! Joey and Matthew both lasted ten minutes and went to a tie breaker – they had to count to 60 and whoever was the closest won.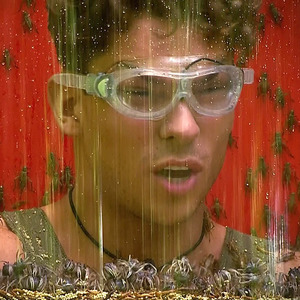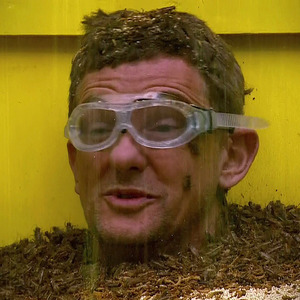 Proving everyone wrong again, Joey won the task getting one second closer than Matthew! Ah, my baby brother done so well! I'm so proud of him, I can't say it enough. Like Joey said, he did used to count all the time! He's so funny, he just comes out with all these things. I actually had to rewind that bit and watch it again, I was in hysterics.
There's no chemistry between Joey and Amy just yet...
The campmates were so pleased with Joey for winning and Joey celebrated by getting a back rub from Amy Willerton. The other campmates were giggling while watching them but I still don't think there's anything between them yet.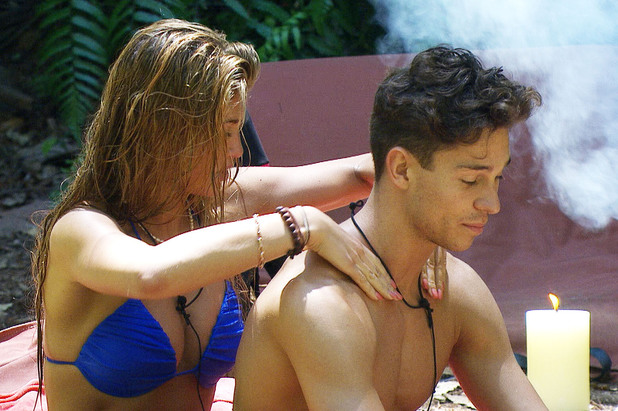 Like I've said before, they are in similar age groups and they get on. We can see they have a bond but I actually think Joey is just having a laugh, he's enjoying himself. In fact, Rebecca Adlington made me feel a bit cringed out when she was talking about sexual chemistry. I mean, it was only a massage!
The camp challenges were very competitive...
Snake Rock won the first challenge, which was the mental task. I have to be honest I wouldn't have had a clue what to do! I would have been like Laila Morse and just stood there handing the discs to Steve Davis! Steve completed that so quickly too. Next up was Matthew versus Amy in the memory test. Joey said the numbers so fast to Amy, and then just hung up the phone! It was so funny, no one's memory is that good!
I think Matthew was a bit out of order not being bothered about doing the task though. He might be tired and annoyed but it was for everyone's luxury items, so I think he was maybe being a bit selfish. And again he wasn't bothered about the bugs dropping on him in the phone box. He didn't flinch and handled it pretty well, but we could see that Amy was squeamish though.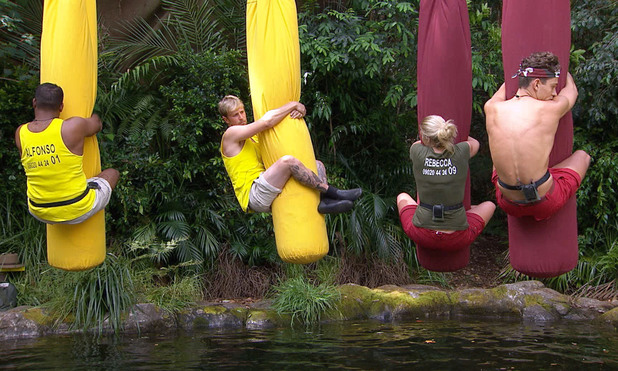 The final task was the physical task and obviously I was cheering for Joey! Joey, Rebecca, Kian Egan and Alfonso Ribeiro had to hang for as long as they could to a giant hanging punchbag. Joey is very fit but he wasn't a match for Kian! I think that Snake Rock wasn't really bothered that they lost because Croc Creek hadn't even won anything yet! At least they got fed and boy did they enjoy that kangaroo meat! I've never seen Matthew look so happy and you could tell that they really needed that. It lifted the spirits in the camp, whcih was good. Meanwhile, it was a last supper of rice and beans for Snake Rock, and they clearly didn't enjoy the meal.
The camps have finally merged...
Towards the end of the show, we saw a brief glimpse of the two camps merging into one. I think the tension will start to rise a little bit, now that everyone's together. Snake Rock seem like more of a team, perhaps because they've been lucky and won loads of tasks. Hopefully that team spirit will come back! Saying that, watch out for some fireworks later this week.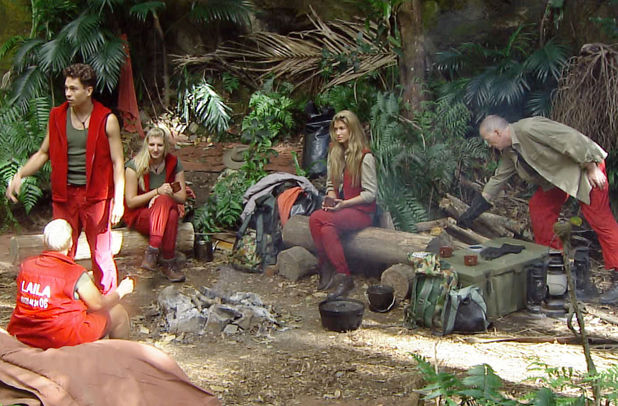 Talking of fireworks, there were rumours that Joey's ex, Sam Faiers, was going to be entering the jungle – I hoped that the rumours were false, and thankfully ITV have since denied this. Joey has gone in the jungle alone and I think it should stay that way. Let's face it, who would want an ex in there with them. Joey is now having his own adventure and I think he would like it to stay that way. The jungle isn't
TOWIE
and Joey's doing so well at the moment, and I think he would be a little bit gutted because it would kind of ruin his experience.
Finally, drum roll please... The campmate facing the next Bush Tucker Trial is... JOEY! The public really do make me laugh, but he has a lot of fans and they just love him. At least it means we get to see more of Joey, so that's all good. Although, I'm not sure my little brother sees it that way at the moment!
I'm A Celebrity... Get Me Out Of Here! continues on Thursday 21 November at 9pm on ITV.