It's Fluffy Friday, and this week we've tracked down the most adorable squirrel monkeys. Check out this mother and son duo at Pembrokeshire zoo.
New baby squirrel monkey Mushu gave visitors a masterclass on how to travel in style at Pembrokeshire's Folly Farm - clinging onto his mum and giving her a massive cuddle!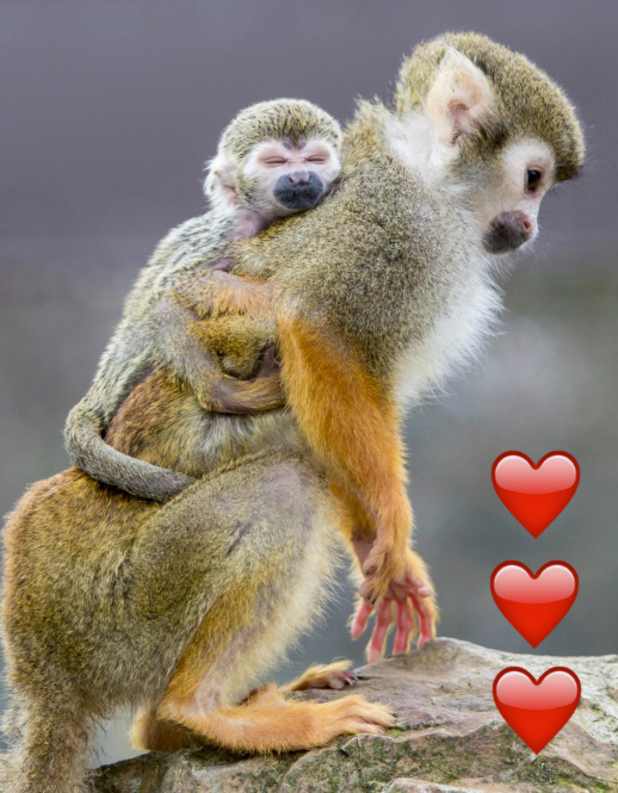 In an adorable moment captured at the Welsh adventure park and zoo, the teeny four-week-old monkey proved he's already a total heart melter.
Like all squirrel monkey babies, Mushu will remain on his mum's back until around six-weeks-old when they'll slowly start to hop off and explore their surroundings a little at a time.
So what will Mushu get up to when he's outgrown the piggyback lifestyle? Well it sounds like he'll have a total blast! The squirrel monkeys spend the majority of their time playing or grooming each other. The juvenile males Berry and Hollywood are typical children, play fighting and busy playing in their enclosure.
The gang also enjoy 'enrichment toys' such as mirrors and ones where the keepers can hide bugs in for them to explore. And other hobbies include ripping off the petals and leaves.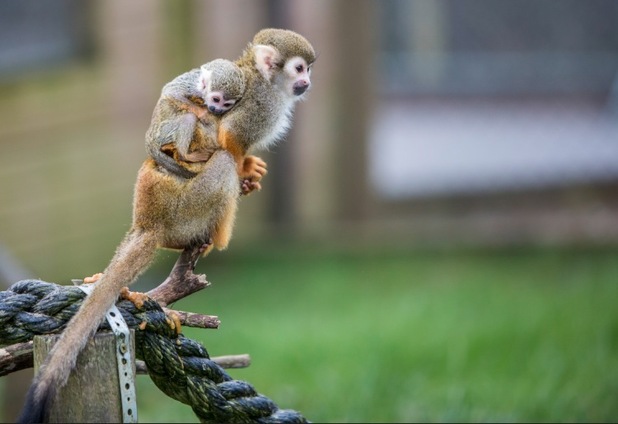 Folly Farm currently have seven squirrel monkeys in the enclosure, including the male Heath and females Daisy, Pippa and Rio, 'toddler' twin boys Berry and Hollywood, and then baby Mushu who is stealing the show at the moment!
Squirrel monkeys are originally from South America (Peru and Chile) and live in rainforests. They dine on a mixture of fruit, veg, primate pellets, bugs, crickets and protein such as cooked chicken and eggs. Yum.
For more information on Folly Farm visit the website
www.folly-farm.co.uk
, like on Facebook www.facebook.com/FollyFarm and follow on Twitter @follyfarmwales.
For exclusive competitions and amazing prizes visit Reveal's Facebook page NOW!