It's Fluffy Friday! This week there's romance blossoming for some smitten Penguins at Weymouth Sealife
Thought Valentine's Day was on Sunday? Well it arrives earlier in the animal world, which is surprising as we assumed it simply didn't exist at all in that realm.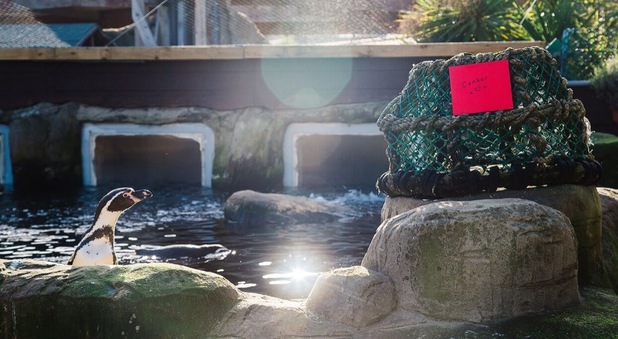 We've seen our
furry friends celebrate Halloween
and
get all excited for Christmas
, so it makes sense that they get involved with the most romantic day in the calendar.
Some very crafty Penguins have even wandered down to the local Paperchase, penned their own love notes and sealed envelopes, apparently. Sounds simple, but even Penguin's have romance woes...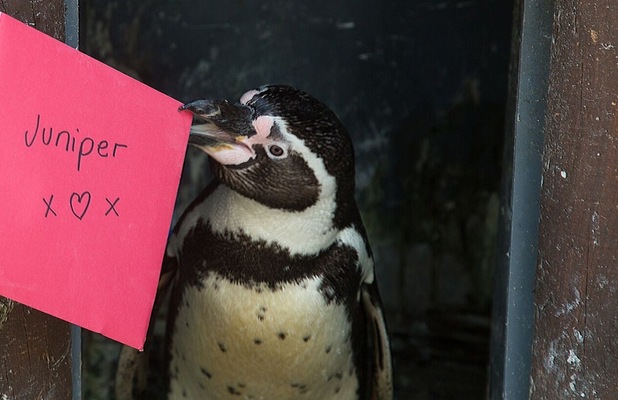 Weymouth SEA LIFE Adventure Park is home to 14 happy Humboldt penguins. Although some species of penguin do mate for life, it seems that not everyone gets a happy ending.
In fact there's a love triangle developing amongst this particular clan! Until recently, Conker and Juniper were cohabiting, but it seems the Weymouth team may have some wife swapping on their hands this Valentine's Day…
At Christmas, the Weymouth penguins were joined by three new penguins – Fat Mango, Fig and sassy female Yew. It didn't take long for Yew to turn Juniper's eye, and the youngest penguin of the group, Sequoia also decided to make a play for the sought-after newcomer. Oh it's starting to sound like
Ex On The Beach.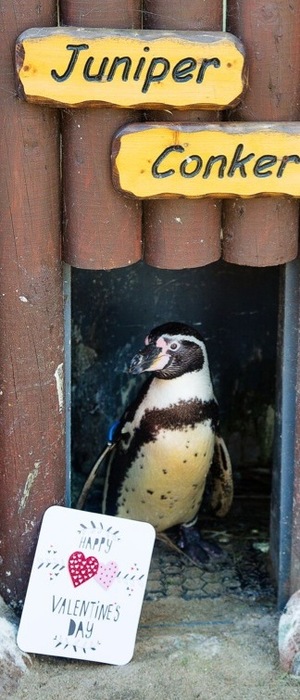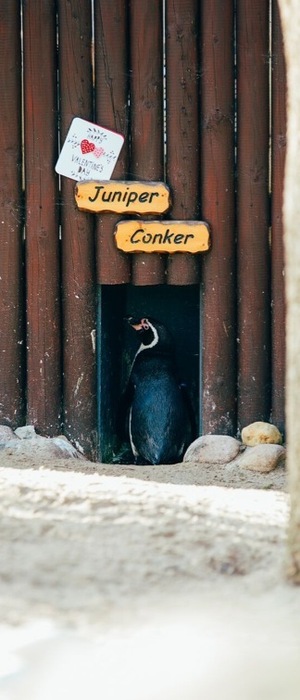 Despite quite a difference in years, the two lovestruck males Juniper (16) and Sequoia (4) have been vying for Yew's attention, making her the most desirable penguin this Valentine's Day.
An employee at the park, Fiona Smith, weighed in: "Our penguins at the Park all get along really well, but it hasn't stopped a bit of a love triangle developing this winter. It can be tricky to keep up with who's wooing who!"
"All of our penguins are in pairs now apart from Sequoia, Yew, Juniper and Conker, so it will be interesting to see how their relationships develop for Valentine's Day. We'll be keeping an eye on them to make sure they all continue to be as cheerful as ever, no matter which mate Yew chooses."
Open the card someone! We can't take this suspense.
For exclusive competitions and amazing prizes visit Reveal's Facebook page NOW!