Ok, so this week our Fluffy Friday newcomer isn't actually fluffy - but we're not letting that small detail get in the way of celebrating the arrival of this adorable Rhino!
Knowsley Safari's 21-year-old female white rhino Meru, has welcomed her sixth calf, and here it is looking absolutely teeny next to a fully grown friend. But don't be fooled, at almost two-weeks-old, the Rhino already weighs a whopping seven stone.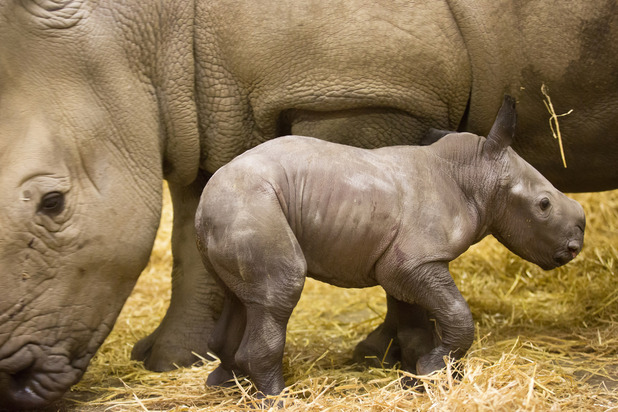 So what's 'it' called then? Well, nothing yet, because the task of naming the cutie has been put in the public's hands. Oh, we love a competition.
Before anyone suggests naming it Beyonce for a laugh, Knowsley Safari Park has narrowed it down to a few options - Simangele, which means surprise, Thandeka, means beloved, Nomvula, means mother of rain (fitting, right?) or Musikana, means 'it's a girl' in Shona. Info on voting can be
found on Facebook
.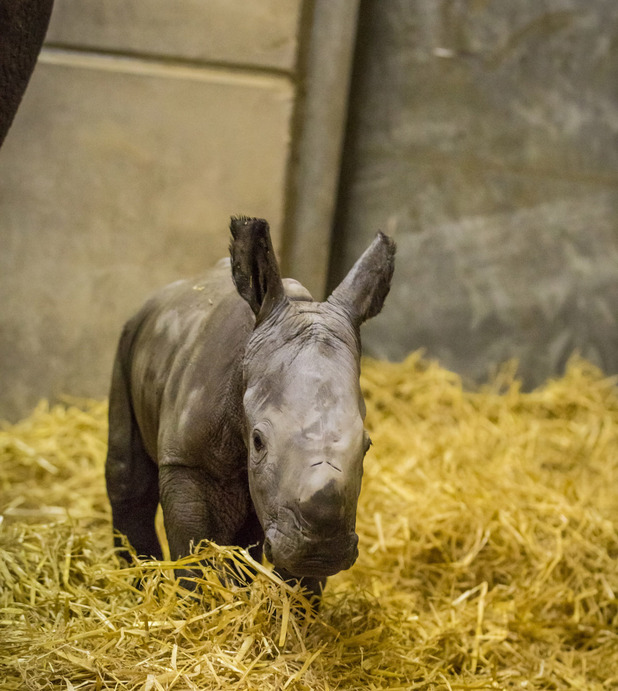 White rhinos are one of the most hunted animals in the wild and it's estimated there are only 20,107 left in the wild, so naturally the new arrival was cause for huge celebration at the park. Rhinos in party hats = the cutest thing ever, we imagine.
John Moss, Rhino Keeper at Knowsley Safari, says: "We've been eagerly awaiting the arrival of the calf for 16 months - the average gestation period of a rhino. We're really enjoying monitoring her as she explores and interacts with the new surroundings, she's already so mischievous as she runs around her mum, copying her mannerisms."
Jason Doherty, Rhino Team Leader at Knowsley Safari adds: "Meru is a great mother and has now had six calves here at the safari. We have a large 100 acre space here for the crash to grow that helps us keep up such a consistent breeding programme, which ranks us as one of the top white rhino breeding groups in Europe."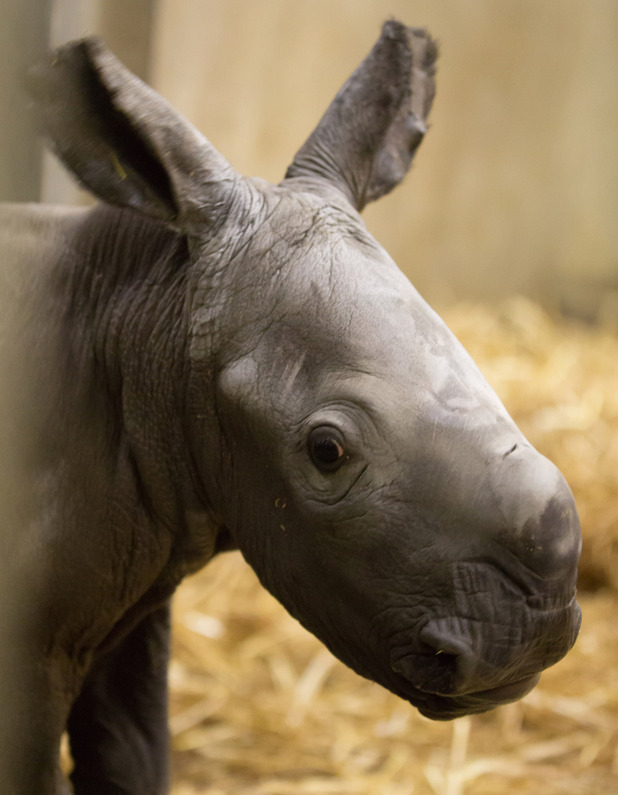 For more information visit
Knowsley Safari Park
For exclusive competitions and amazing prizes visit Reveal's Facebook page NOW!