Thought Halloween was only for those who have a strong sweet tooth or fancy dressing up as a 'more sexy than scary' vampire? Think again. The spookiest day in the calendar has proved a huge hit in the animal world.
To celebrate the holiday we've rounded up our favourite snaps of zoo residents getting into the spirit. Before anyone gets too excited, there aren't any pics of fluffy creatures dressed as tiny ghosts - instead pumpkins reign supreme.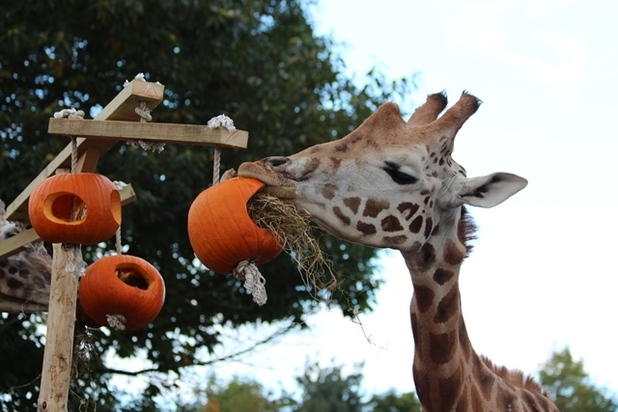 Chessington World Of Adventures Resort
went to great lengths to ensure every animal got a taste of the traditional Halloween veg. Tonda, a Rotschild Giraffe, was able to nibble on tasty treats that were hung from branches.
Here's Harley the Californian Sea Lion looking a bit unsure about the whole thing. Probably got his hopes up for a pumpkin spiced latte.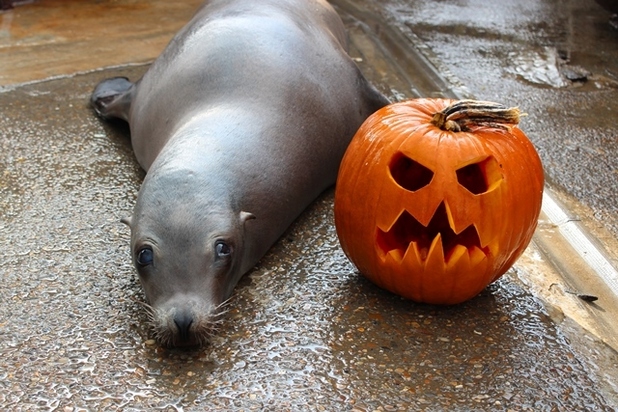 The resident otters at
Weymouth SEA LIFE Adventure Park
proved they aren't easily spooked, when the animal care team served up their meal in creepy carved pumpkins. Badger, Branston, Cheddar and Little John (great names) all tackled their scary Halloween lunch with glee, getting stuck in and enjoying some otter fun.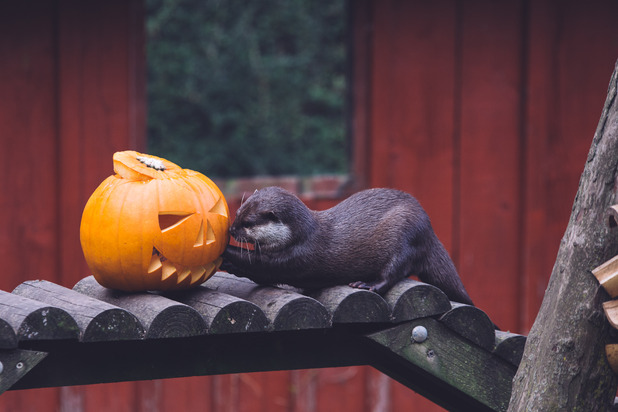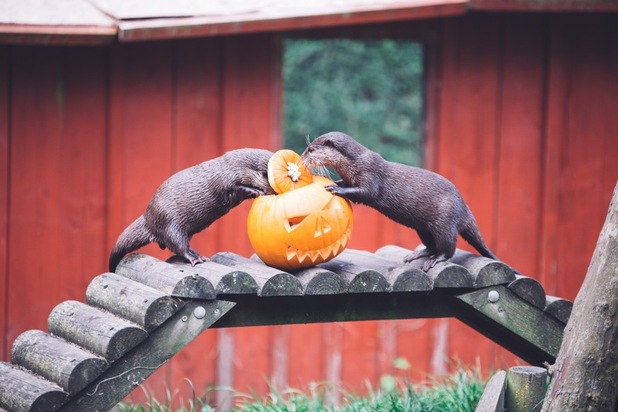 They had to work as a team to get the lids off the carved out pumpkins, and thanks to their handy claws they were able to put their paws through the carved faces to pull out pieces of fish and vegetables at their 2pm feed. Naturally, the otters were a bit unsure at first when presented with a lurid orange face, and at first they were very cautious, but they soon got the hang of it.
The furry residents of
Knowsley Safari Park
also got in on the act, with a treat filled pumpkin that caused a right stir with the meerkats! Who would've guessed they were such fans of the giant vegetable? Minds blown.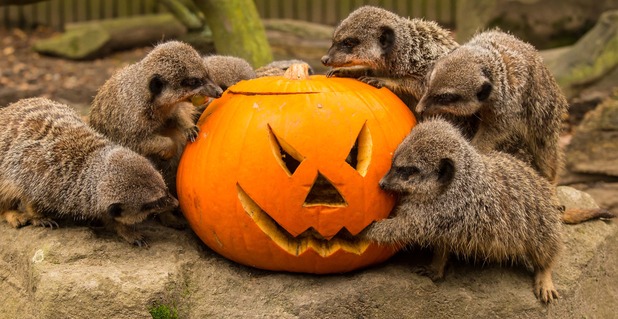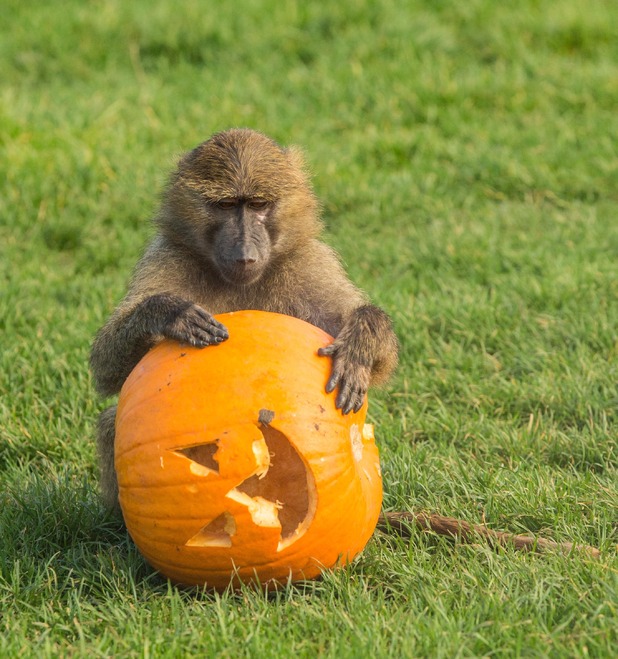 One lucky Baboon got an entire pumpkin to itself and by the looks of things adopted it as a pet to cradle - we think it might've missed the point.
These pumpkin antics weren't just a gimmick to get some cute photo opportunities though, as Knowsley Safari's Animal Manager, Belinda Barclay, explained: "We use different methods of enrichment that stimulate the animal's senses, keeping them active during the cold winter months.
"All of the animals had a brilliant time playing with the pumpkins and peering into the spooky faces."
Happy Halloween!
For exclusive competitions and amazing prizes visit Reveal's Facebook page NOW!