Woo hoo it's Fluffy Friday! This week a tiny trio of four-week-old bush dog pups have been spotted emerging from their den for the first time at Chester Zoo.
The dog pups first ever venture into the big, wide world left them looking a bit cautious as they huddled close together and tried to figure out what was what. It's quite nice in the sunlight guys, promise!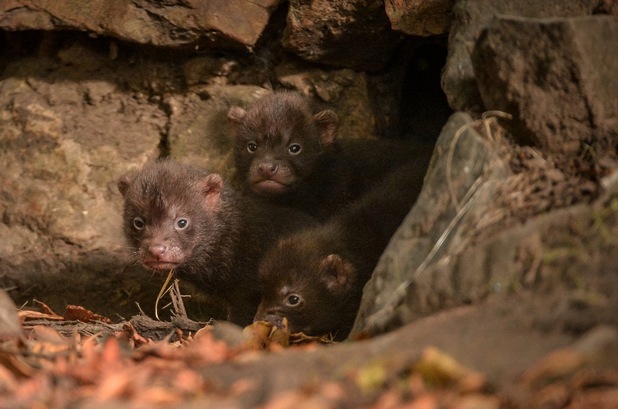 A litter of pups arrived to first time mum and dad on Friday 7 August after a three-month gestation and since then have shunned the outside world for keeping warm in their den, good plan if you ask us. However because the tiny fellows have stayed put in their shelter, no-one knows how many pups there are!
Here's the pups getting a little brave - the one at the front is almost out!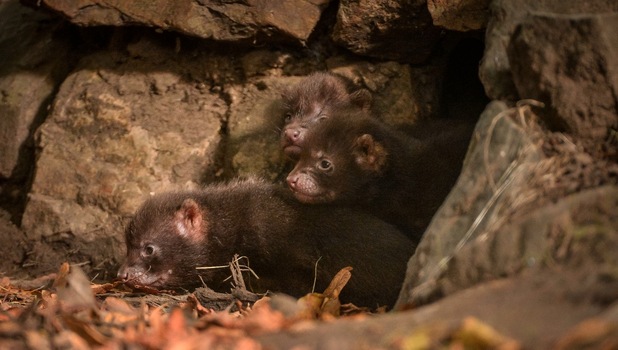 Tim Rowlands, curator of mammals at the zoo, said: "We've managed to spot three pups so far, although there could be more! At just four weeks old the litter is still comfortable in their den but we expect the pups to grow in confidence over the coming weeks and slowly start to explore the outside world.
"Once they have fully emerged from their den we will do their first health check, which includes weighing, sexing, microchipping and recording any individual markings so that we can monitor their progress closely."
Bush dogs are a member of the canine family and usually live in the wet forests and grasslands of Central and South America, and to deal with the challenges of their environment they've evolved to have specialised skin between their toes to make them excellent swimmers. Ah, the animal kingdom constantly has us impressed.
For more information check out
www.chesterzoo.org
For exclusive competitions and amazing prizes visit Reveal's Facebook page NOW!