It's Fluffy Friday, and this week's fluffy creature is one of the cutest yet! A beautiful Sumatran orangutan has been born at Chester Zoo.
The tiny newcomer was spotted in its mums arms by keeping staff whilst they were doing their daily morning checks on Thursday 3 September.
Imagine spotting this cutie when you arrive at work - we'd spend the rest of the day gawping.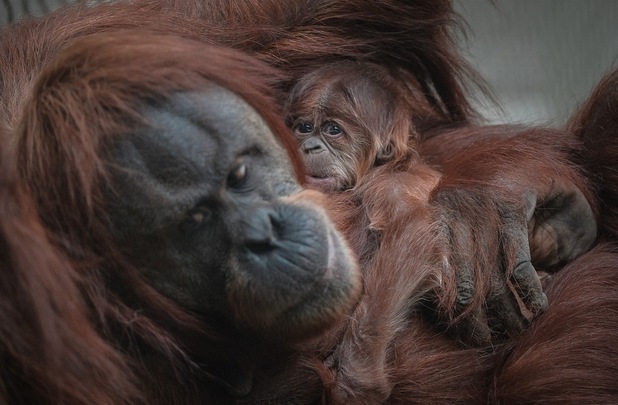 Following an eight-and-half-month gestation, mum Subis, 28, gave birth in the early hours of the morning - and not only is her newborn a total sweetie, but also a big cause for celebration.
Very sadly, Sumatran orangutans are listed as critically endangered and face an extremely high risk of extinction in the wild, meaning every new addition is vitally important. Not that this fluffy creature has any idea of the excitement it's arrival has caused!
Tim Rowlands, curator of mammals at the zoo, said: "It was a fabulous to come in and see a tiny pair of arms clinging to Subis. She's an excellent, very experienced mum and we know she'll do a brilliant job of caring for her new baby.
"Subis herself was born here in 1986 and has since had four other young, but this is the first Sumatran orangutan to be born here at the zoo in just under three years, so the team is absolutely thrilled.
"To watch Subis cradling her new arrival is a truly wonderful sight and we just hope that the pair help us to raise a little more awareness of their cousins in the wild that face enormous threats on a day-to-day basis. Sadly, without continued conservation work, the Sumatran orangutan could become the first great ape to become extinct in the wild."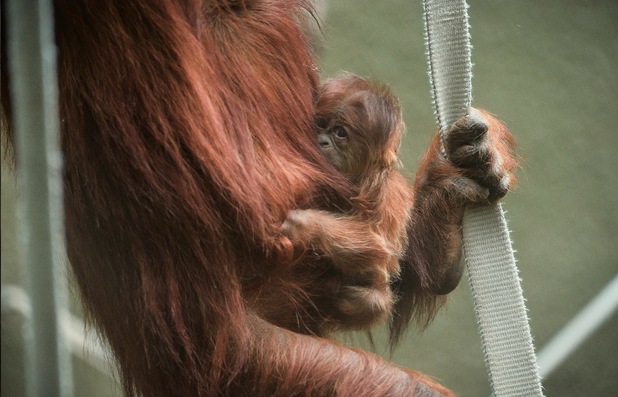 Subis and her baby can currently be seen in the zoo's Realm of the Red Ape (RORA) exhibit, alongside other Sumatran orangutans Puluh, Emma, Indah, Tripa and Tuti. Well that's our weekend plans sorted!
In October the zoo will launch its annual Go Orange for Orangutans – a campaign to help save the species in the wild. Visit
www.chesterzoo.org/goorange
for more.
For exclusive competitions and amazing prizes visit Reveal's Facebook page NOW!