A rare abandoned chick has been adopted by cranes after it was abandoned as an egg.
The endangered wattled crane chick has been adopted by two red-crowned cranes at ZSL Whipsnade Zoo after it was abandoned as an egg by its own parents.
And here it is looking ever-so-cute, enjoying a bite to eat with one of its new adoptive parents, aww!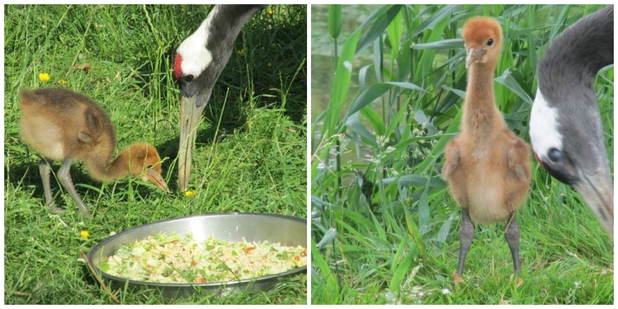 With only eight wattled cranes in UK zoo collections, bird experts were obviously keen to save the abandoned egg, so they placed it in an incubator until it was ready to hatch.
The egg was then placed in the nest of a pair of red-crowned cranes that are experienced parents, in the hope that the birds would adopt and rear the chick as their own.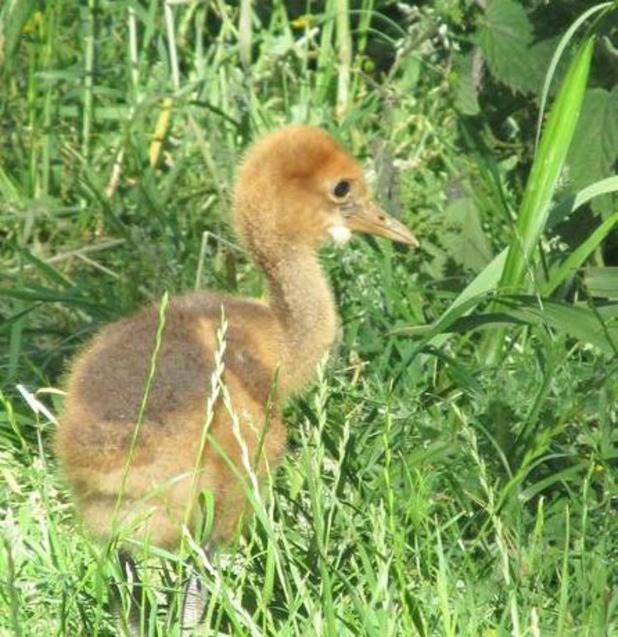 The cunning plan was a success because who wouldn't want to adopt something so adorably fluffy?! The red-crowned cranes were not only feeding the adopted chick, but also taught the developing crane all those important skills to survive in the bird world - like foraging and how to keep away from predators.
Although this cutie is only small, the wattled crane is actually the second tallest species of crane, reaching a height of up to 5.7ft, so this little one has quite a lot of growing to do!
Earlier this week we shared another animal adoption story, when
a rejected tiger cub was raised by animals and dogs
. The animal world is just amazing,isn't it?!
For exclusive competitions and amazing prizes visit Reveal's Facebook page NOW!