Sea World Orlando have welcomed a baby flamingo into its flock and we never knew they could be so CUTE!
Have you ever seen a baby flamingo? Before now, we don't think we ever have and it turns out, they are one of the most adorable baby animals going.
Who knew?!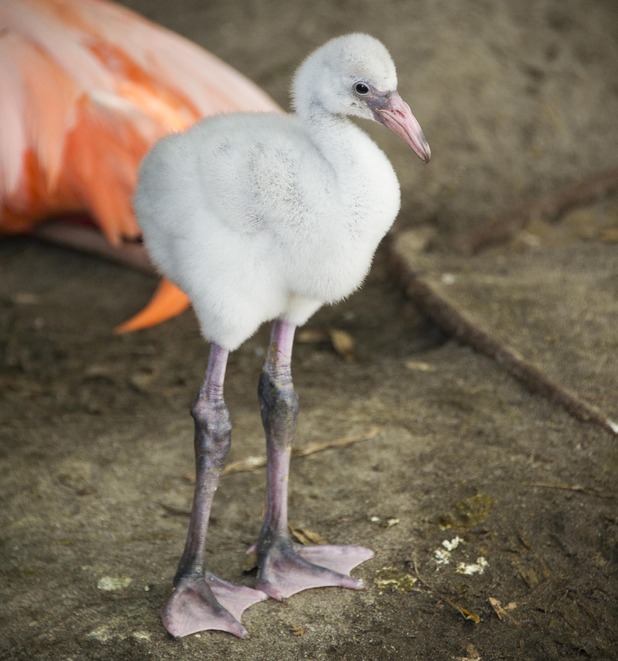 Images of this cute newborn hit
Reveal HQ
earlier this week and their stilts-like legs and fluffy coat totally won us over.
Plus, we had no idea flamingos are actually born white in colour! The gorgeous pink creatures don't actually develop their bright coral hue until they are about two years old. And it's actually their diet that is rich in alpha and beta carotenoid pigments that brings it on.
Fun fact for you all!
Sea World's new chick is the latest addition to the park's Caribbean Flamingo flock and it's probably the smallest too, standing at just ten inches tall.
That's the same size as an A4 piece of paper.
Hearts officially melted!
For exclusive competitions and amazing prizes visit Reveal's Facebook page NOW!
For more cute animal pictures, check out our 'Fluffy Friday' gallery below:
Copyright: Rex Features Richard Waters/Solent News