Two adorable kittens Popcorn and Marshmallow had a lucky escape two weeks ago, after being rescued from an already-lit bonfire.
We think our hearts just stopped for a minute!
Just three-weeks old, the two kittens were left to fend for themselves by their mum (a stray), taking shelter in a pile of leaves and wood that had been gathered for a nearby bonfire. Luckily though, they narrowly escaped what would-have been a horrible and oh-so-sad situation, thanks to a passing builder and his eagle eyes.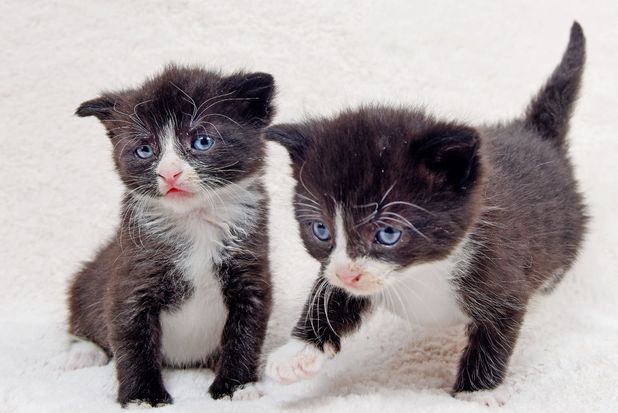 Rob Gillen was working on the garden bonfire in Southampton and luckily heard one of the kittens 'meow' before he added the pile they were resting in to the fire.
Seeing the double dose of cuteness, he pulled them from the pile and they were then taken to the Blue Cross re-homing centre, in the hope that the pair would be snapped up by a loveable owner.
Relieved to have caught the cats just in time, Rob said: "I heard this little 'meow' and realised that there were two little cats. Luckily they made a noise because I could of picked them up so easily and then just chucked them on without knowing."
Oh, we're glad they did too!
"One [kitten] was really happy and playful," he recalled. "The other one was not so happy and stayed quite quiet."
Having been taken in, both Popcorn and Marshmallow have been checked over and are said to be in good health.
Fingers crossed now they can find themselves a safe and secure home!
For exclusive competitions and amazing prizes visit Reveal's Facebook page NOW!