Choosing your favourite baby animal can be tough, but this picture of two-month-old white handed gibbon Lui may have swayed our pick here at Reveal HQ.
The little mite graced Thule Zoo in Germany just a couple of months ago and we think he might just be their most adorable resident, don't you?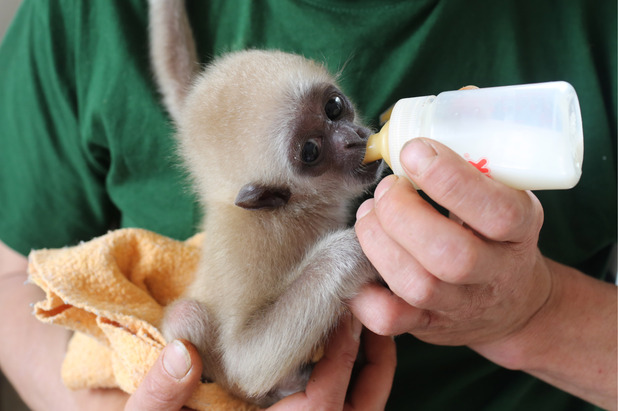 Born in February earlier this year, Lui - as he has been named by zookeepers - was left needing round the clock care after his mother was unable to produce enough milk to feed him.
As a result, zookeepers have had to step in, hand-rearing the baby gibbon to ensure he gets all the nutrients he needs to be fit and healthy.
Labelling himself as the adoptive dad of the primate cutie, Ralf Haide has been feeding Lui through a bottle every two hours and will continue to do so until this little guy is six months old and has learnt to feed all by himself.
That's some commitment, right there!
Once he is feeding independently, zookeepers will be able to integrate Lui back into his habitat to join the rest of his gibbon family.
Aww, we're sure Lui can't wait to be reunited with his mumma again!
For exclusive competitions and amazing prizes visit Reveal's Facebook page NOW!
For more cute animal pictures, check out our Fluffy Friday gallery below:
Copyright: Rex Features Richard Waters/Solent News