This oh-so-teeny baby sugar glider is just the cutest thing, so we were very pleased to hear he is on the mend after breaking his leg!
For those of you who aren't so sure on what a sugar glider is exactly, it's an a-dorable possum-like nocturnal animal that was given its name for loving sweet foods (understandable!) and gliding through the air at night.
We think we may have just found our new favourite furry friend... you?!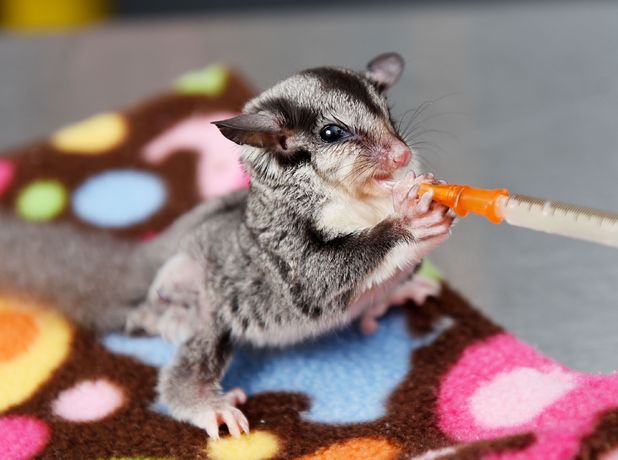 Well, this little guy was spotted with his leg hanging awkwardly by a passer-by in Darwin, Australia and was kindly taken to Ark Animal Hospital where they discovered he had broken his leg.
Luckily, the baby sugar glider was given the surgery he needs and is now on the mend. Although the operating vet, Sarah Vanderstelt, did admit performing surgery on the gorgeous mite proved to be quite tricky!
Weighing just 32g and being super small in size meant not only was the sugar glider's health at risk, but the vets needed to find a pin small enough to support the break.
Speaking about the operation, Sarah said: "It was probably the smallest orthopedic surgery I've done... When an animal is that small, they become cold quickly during surgery which is very dangerous. His surgery was 15 minutes at most."
Now currently being nursed back to health, Sarah revealed the sugar glider will need to have the pin removed in a few weeks time, but she did add that because the animal is young and his bones are soft, he should heal quickly.
We're glad to hear it!
For exclusive competitions and amazing prizes visit Reveal's Facebook page NOW!
See more cute animal pictures below:
Copyright: Rex Features Richard Waters/Solent News