Meet Toudi... the smallest and by far the CUTEST chihuaua you will ever see!
Here at
Reveal HQ
we thought we'd seen it all when it comes to adorable animals, but this little pup from Wroclaw, Poland has our hearts melting in ways we never thought it could!
Cutest. Thing. Ever.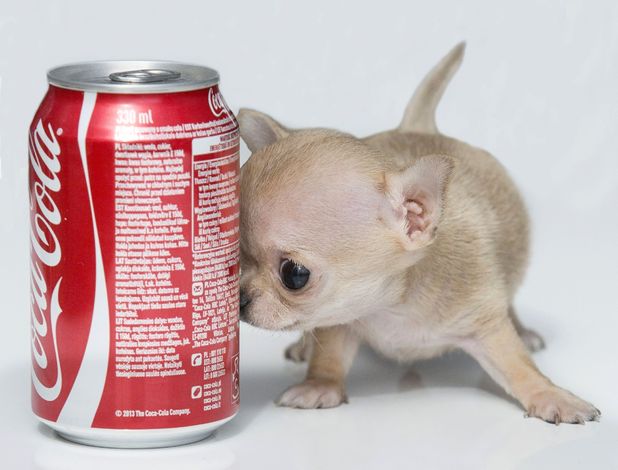 At just 12-weeks-old this tiny pooch weighs around 300g (that's less than a bag of sugar!) and stands at just 7cm tall - making him smaller than a can of Coca Cola.
The proof is in the picture!
Thought to be the world's smallest chihuahua, Toudi is so tiny his owner can easily hold him in the palm of their hand.
We want, we want, we want!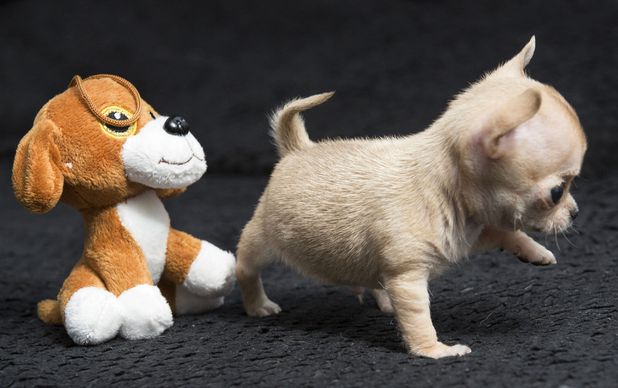 Oh and did we mention Toudi is even more adorbs than his cuddly toy?!
From his teeny-tiny legs and his rounded tum, to his little ears and big boggle eyes, this little guy will have you wishing you had a furry friend just like him.
We just can't stop coo'ing!
For exclusive competitions and amazing prizes visit Reveal's Facebook page NOW!
For more cute animal pictures, check our our gallery below:
Copyright: Rex Features Richard Waters/Solent News