This harvest mouse has proven that even mice can find themselves at the top of the cute animal stakes.
While we never expected to put mouse and cute in the same sentence, seeing this little guy has definitely twisted our arm.
Forget your baby gorillas, fluffy ducklings and doe-eyed pups, a mouse clinging onto reeds is guaranteed to melt your heart just as well!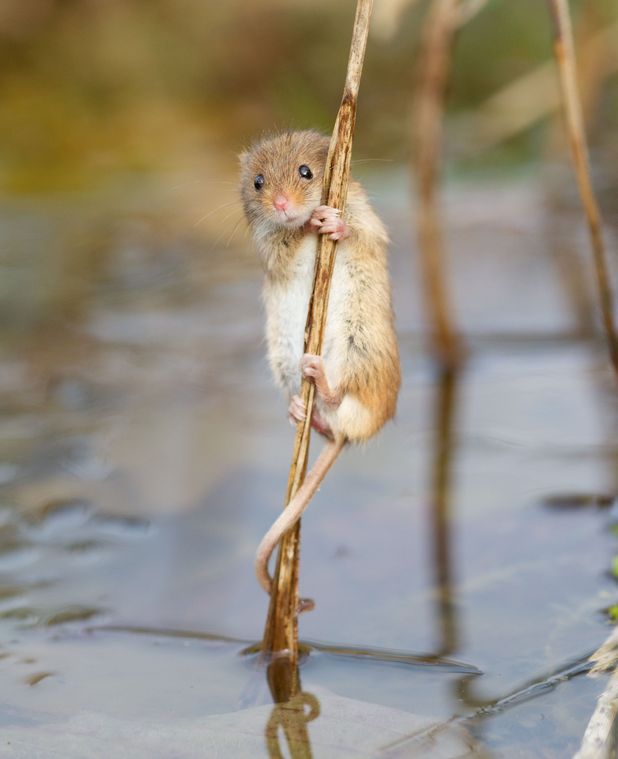 A total cutie, right?!
Wildlife photographer Richard Bowler captured this teeny tiny mouse exploring a reed bed in Corwen, North Wales.
And in his snapshot, the little mite can be seen - whiskers and all - clasping tightly onto a reed as he explores the man-made enclosure. We think he looks a little worried he's going to fall into the water, don't you?!
To make sure he got the perfect picture, Richard created an outdoor enclosure to resemble a natural reed bed in the hope that harvest mice would want to explore.
It's lucky he did, as he caught this little mouse right in the act!
For exclusive competitions and amazing prizes visit Reveal's Facebook page NOW!
See more cute animal pictures in our gallery below:
Copyright: Rex Features Richard Waters/Solent News