Alika the baby gorilla may be teething, but that hasn't stopped her from showing off her newly-developed gnashers.
While a teething tot usually isn't the cutest of things, ZSL London Zoo's newest gorilla recruit is just a-dorable!
The three-month-old is starting to get her teeth coming through and keen to show off her new pearly whites, little Alika just can't stop smiling.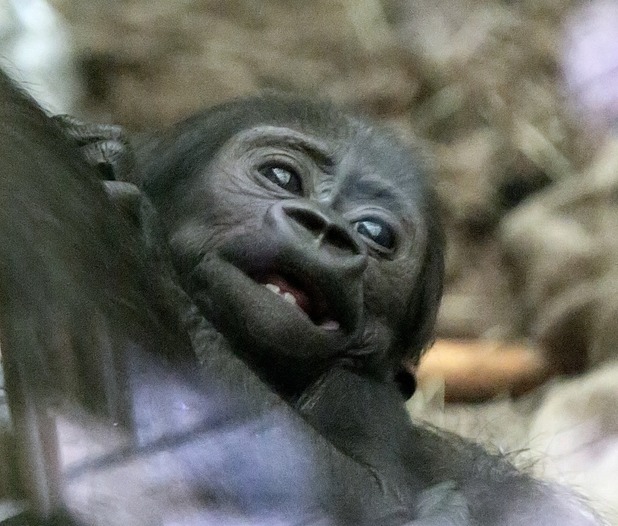 How sweet is she?!
Clinging onto mum, the baby gorilla was snapped flashing a teeth-baring grin for the camera.
Forcing a smile despite suffering from teething, Alika treated onlookers to a first look at her two new baby teeth poking through. Aw!
As well as her new teeth to get used to, Alika is slowly but surely finding her own two feet as she settles into London Zoo's Gorilla Kingdom exhibit.
Zookeepers have said they have spotted the tell-tale signs that suggest it won't be long until this little gorilla is on the move. So not only will she be getting her teeth stuck into something new, Alika will soon be roaming around of her own accord too!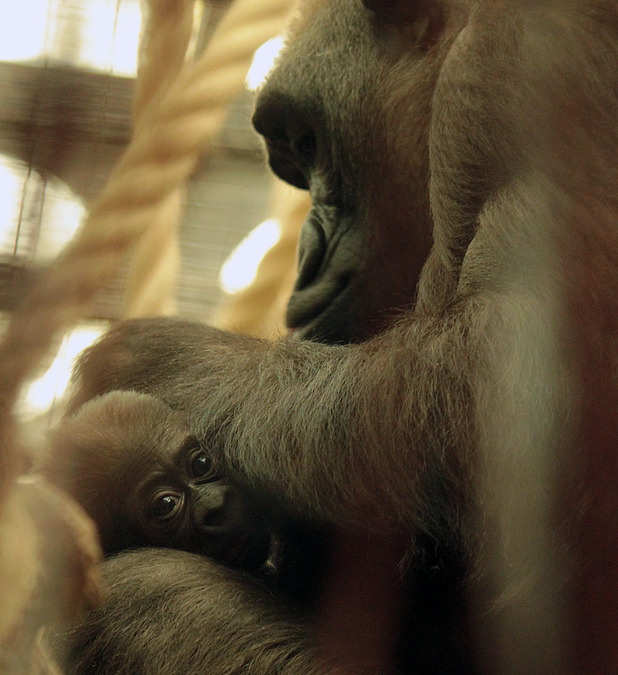 Like us humans, baby gorillas are completely dependent on their mothers when they are just an infant. Although, they do have a strong clinging reflex enabling them to hold tightly onto mum or dad when their climbing about.
Instead of carrying Alika in her arms, the baby's mum has started to place her daughter on her back - and this has got zookeepers very excited!
One of Alika's keepers Daniel Simmons revealed: "[Alika being on her mother's back], along with getting her first teeth, is an exciting milestone for us, as it signals that Alika will soon be crawling and taking her first steps!"
Sounds like exciting times are in store for this little cutie, then!
LAST CHANCE to win £50 for best comment of the week across the website! See details and terms and conditions here.
For exclusive competitions and amazing prizes visit Reveal's Facebook page NOW!
See more cute animal pictures in our gallery below:
Copyright: Rex Features Richard Waters/Solent News