Zookeepers at ZSL's Whipsnade Zoo were treated to a super-cute late Christmas present as Flora the hippo finally gave birth to a baby boy!
Despite being due on Christmas Day, heavily pregnant pygmy hippo Flora wasn't going to let herself go into labour in the middle of all her festive fun.
Instead, the 28-year-old held on just a little longer, finally welcoming her baby one day later on Boxing Day.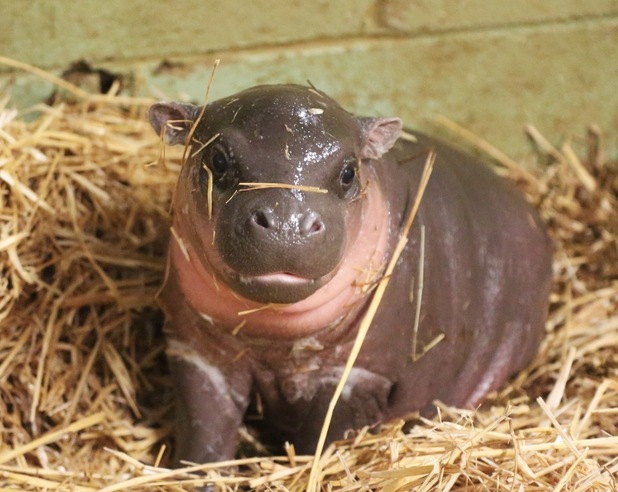 Isn't he a cutie!!
After a gruelling six hours of labour, Flora finally welcomed her baby boy - much to her zookeepers' delight, as having another male around will come in very handy for the rest of the pod.
Speaking about their new arrival, senior keeper Steve White said: "We knew Flora must be going into labour because she went off her food – which never happens!
"After a six hour labour, the calf was born, a 7 kilo, perfect miniature of his mum."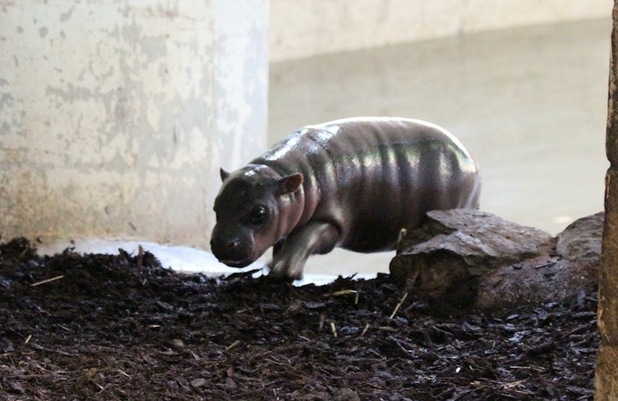 Since his arrival, the little calf has been settling into his new home and word on the street is that he's a right little water baby already.
So much so, keepers struggled to pick up the tot for his first weigh-in as his skin was way too slippery.
Bless!
Reveal is now on Google Plus! Join us here for the latest pictures, fashion and celebrity news!
For more cute animal pictures check out our gallery below:
Copyright: Rex Features Richard Waters/Solent News