It's Halloween! And dogs across the globe have been putting us humans to shame this week with their fabulous costumes...
Cute pet pooches and all in fancy dress? What more could you possibly want!
As the world's pups donned their best fancy dress, we've rounded up our faves especially for you to "aww" over. Enjoy!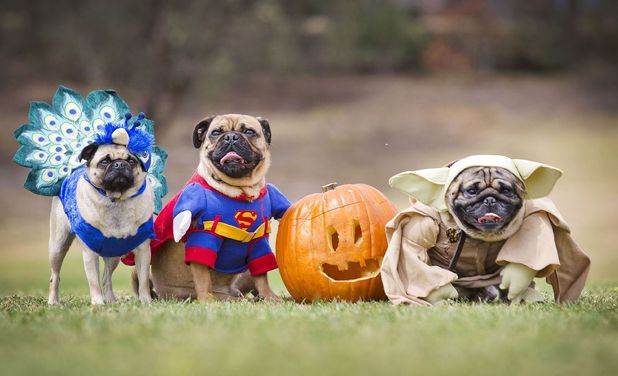 Kicking things off this spooky holiday is this fabulous pug trio from 'Down Under', although they definitely pull at your heart strings rather than give you a fright.
Any excuse to get dressed up though, right?!
Tootsie, Basil and Kevin from Melbourne dug out their finest fancy dress and transformed themselves into a peacock, Superman and our personal favourite - Yoda from Star Wars.
The resemblance is uncanny!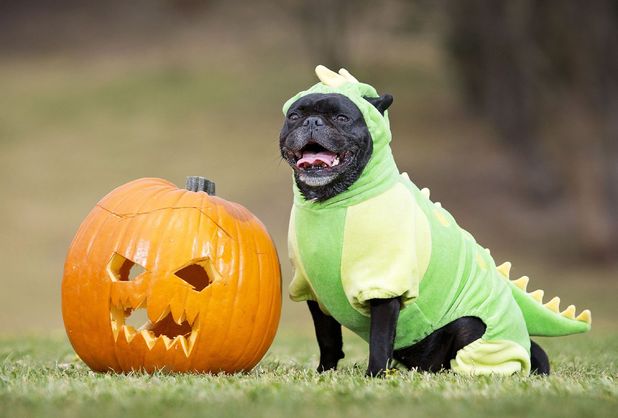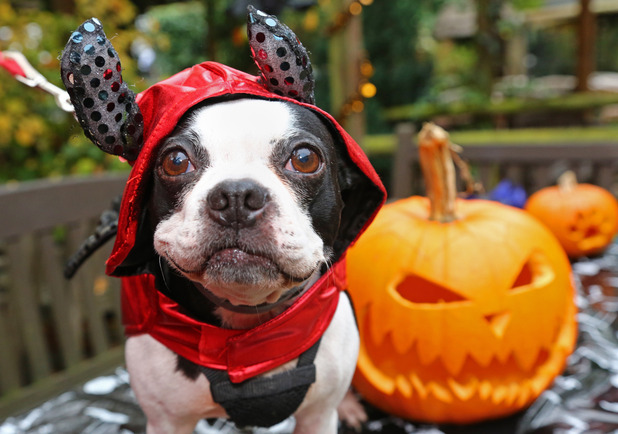 Not to be outdone by his pals, Chachi the pug went for something a little more frightful transforming into a crocodile with a spikey tail and all.
Somehow we think his bark will be worse than his bite, though...
Meanwhile, doing it for the Brits in London was Bebop the Boston Terrier who channelled his inner devil for the Hampstead Heath Halloween dog walk last weekend (26 October).
Sporting sparkly horns, the black and white pup looked cute-as-a-button stood alongside a rather evil-looking pumpkin!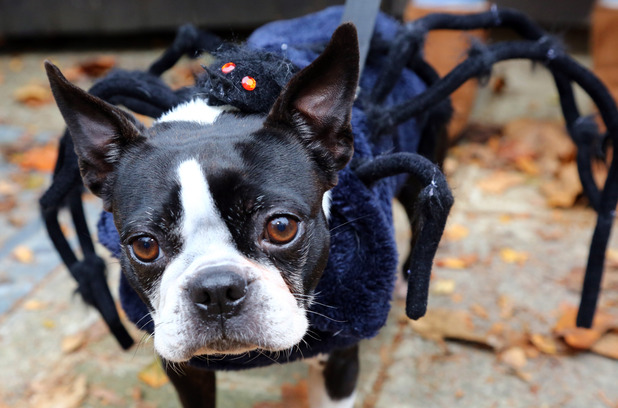 Competing against Bebop for the 'Best Dressed' title on the dog walk was fellow Boston Terrier, Maggie.
Transforming herself into an eight-legged beast, we're just thankful we will never have to come across a spider that big!
Still, all those legs must have carried Maggie right to the front of the doggy parade.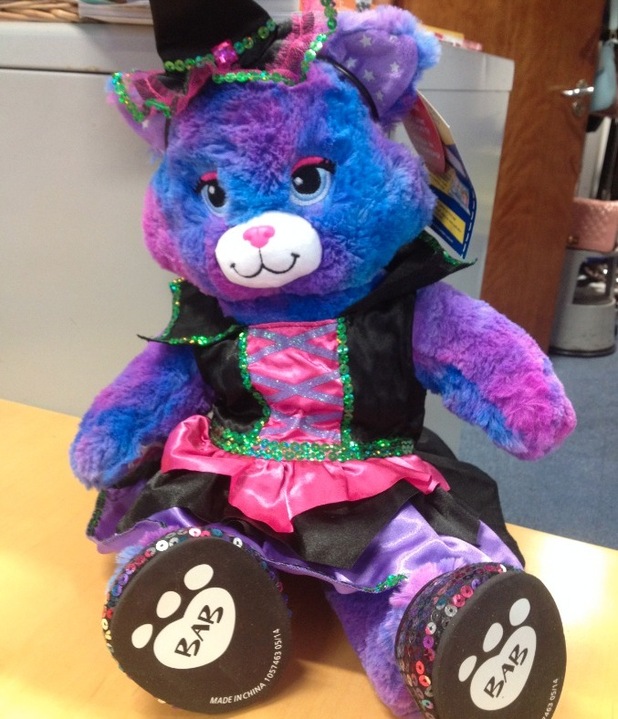 As well as these doggies giving us all a run for our money when it comes to Halloween attire,
Reveal
received a little parcel this week proving that even our teddy bears can out do us when it comes to fancy dress.
Meet our new fluffy friend... Kitty - the very cool blue and purple kitten from Build-A-Bear.
Lighting up our Halloween with her glow-in-the dark star printed ears, Kitty looked boo-rilliant in her spooky ensemble.
And we think she's the most glamorous witch we've ever come across. Just check out those sparkly shoes of hers!
Oh, if only we could get our hands on a costume like that...
Reveal is now on Google Plus! Join us here for the latest pictures, fashion and celebrity news!
These cuties aren't the only ones getting into the spirit of things, for more animal Halloween antics check out our gallery below:
Copyright: Folly Farm