Belfast Zoo had another cutie on its hands when baby Francois' langur, Xiao Xing, was born, but after being rejected by its mum, it was up to zoo curator Andew Hope to step in and care for the little one.
Last month (23 August), Xiao Xing (which means 'little star') was born, but shortly after his birth his mum failed to care for the tot and zoo staff had no choice but to intervene.
Who could refuse this big-eyed beauty?!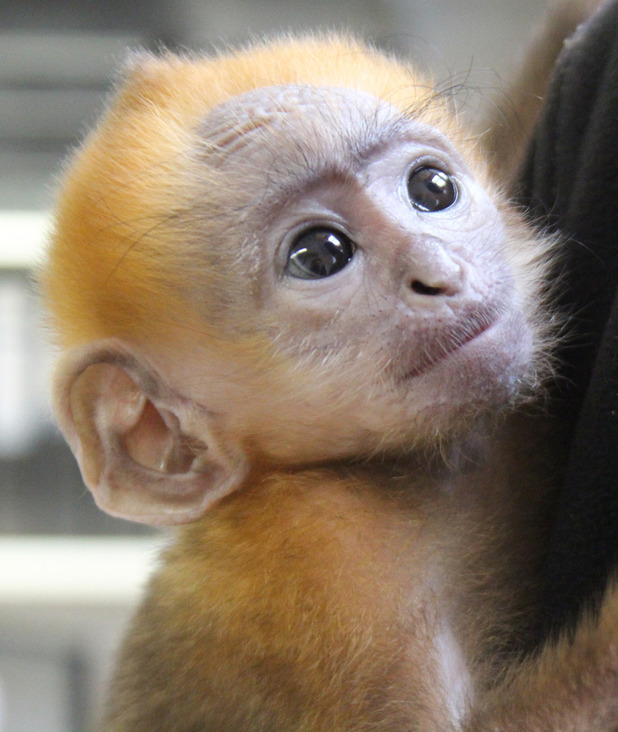 Taking over from Chi, Xiao Xing's mother, Andrew became the baby langur's number one carer and has since been battling sleepless nights and plenty of bottle feeds to make sure this little guy gets all the love and attention he needs.
Speaking about Xiao Xang, Andrew said: "There are occasions where first time mothers just do not have the skill set or the instinct to care for their young... After monitoring the mother and baby it quickly became clear that we needed to become involved."
But hand rearing this cutie proved to be quite difficult as Andrew needed to watch Xiao Xing around the clock to provide 24 hour care and not letting the baby monkey out of his sight, he even took him home with him!
But was it worth it? Of course! Just look at that heart melter and his little tuft of hair.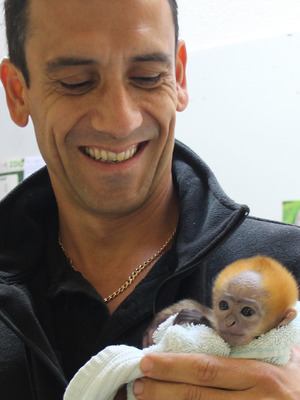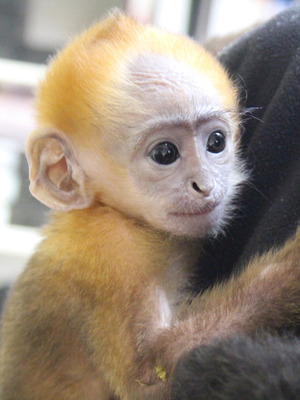 Reflecting on his hand-rearing efforts, Andrew said: "It has been so rewarding to see his progress... It has been a pleasure to play such an active role in the conservation of this species especially as our 'little star' is really starting to develop a personality and become much more adventurous!"
Aww, we're glad to hear our little red-head is doing so well.
Reveal is now on Google Plus! Join us here for the latest pictures, fashion and celebrity news!
For more cute animal pictures see below:
Copyright: Rex Features Richard Waters/Solent News