Born with splayed legs this little penguin chick struggled to walk, but now thanks to a special pair of trousers he's waddling all over the place.
Finally with
Happy Feet
of his own, the baby Humboldt penguin at the Sea Life Centre in Scarborough can put on his handmade, tight-fitting kecks and he's able to waddle like any other.
And be bang on-trend with his very own pair of skinny jeans...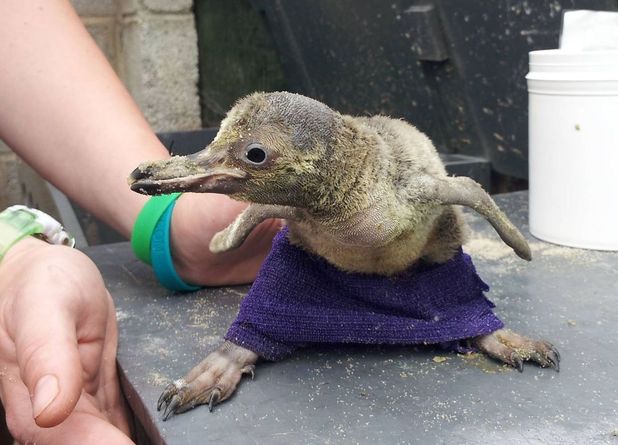 This cutie was born with the leg deformity as a result of his mum and dad's over keen urge to parent him.
By sitting on their chick too heavily, parents Pinky and Kev's overzealous efforts ended up giving their baby splayed legs at birth.
But instead of sitting around blaming his folks, this penguin chick did his best to get 'up and at 'em' when given his brand new trousers to wear.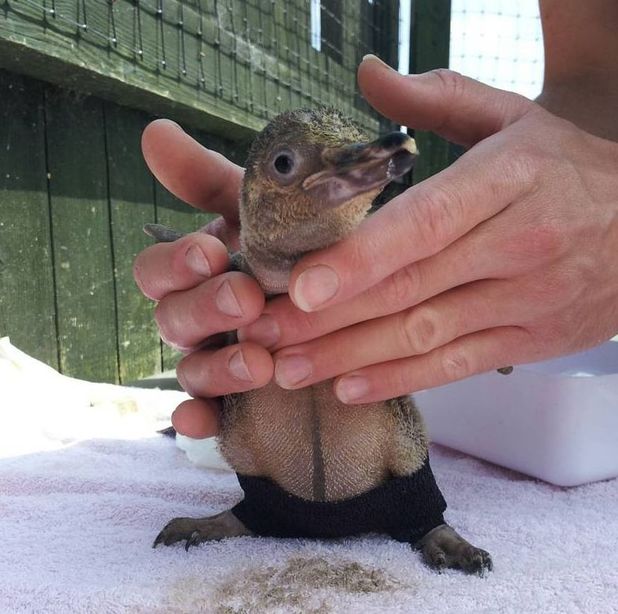 Made from elasticated material, the trousers were wrapped around the chick's legs to help correct their position.
Along with his new purple pants, the chick was regularly placed in a shallow pot to help bring his legs together as he grew.
And although he may have had a wobbly start in life, after just six weeks this penguin and his legs were as good as new.
We reckon he'll be giving
Forrest Gump
a run for his money in no time!
Erm... waddle, chick, waddle?
Reveal is now on Google Plus! Join us here for the latest pictures, fashion and celebrity news!
For more cute animal pictures, see below:
Copyright: Rex Features Richard Waters/Solent News