Marwell Zoo has welcomed a gorgeous new arrival - a little leopard cub named Kanika.
Only 13 weeks old, the cub already has a special place in the hearts of the public as Marwell Zoo allowed its visitor's to choose the youngsters name, and it was Kanika that came out on top.
A mix of both her parents' names (Kaia and Akin), Kanika has finally stepped out from her den for the first time and just check out those big blue peepers of hers!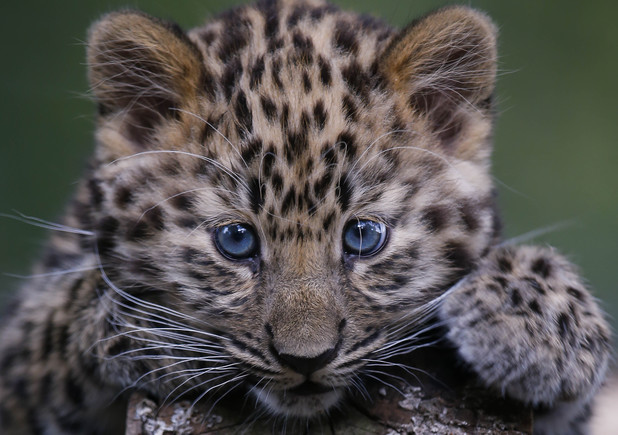 What a heart melter!
Her piercing blue eyes and her gorgeous leopard-print coat of fur has got us all wishing we had a little Kanika of our own..
Oh, pretty please!
The beautiful tot is a delight to the keepers at Marwell as Kanika is an Amur leopard and one of the world's most threatened big cats, with fewer than 35 remaining in their natural range in the Russian Far-East.
Speaking of Kanika's progress so far, Team Leader Marc Fox said: "Kanika is doing very well, she is particularly active in the afternoon and she is enjoying climbing on rocks and logs, playing amongst the shrubs and bushes and stalking mum."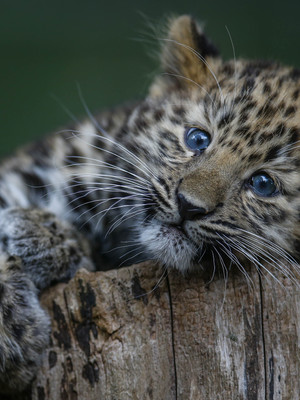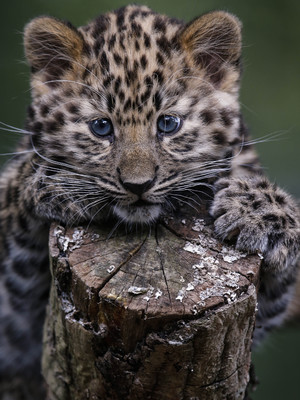 It was from Marc that Kanika eventually got her name as he suggested 'Kanika' as one of the three (the other two were Rayna and Odessa) to be put to the public vote.
On hearing his furry friend would be known as his suggestion, Marc said: "I still feel very honoured to name such a precious, rare and beautiful animal and having that task as an animal keeper is a privilege that never gets old!"
If only we could spend all day looking after her too!
Reveal is now on Google Plus! Join us here for the latest pictures, fashion and celebrity news!
See more cute animal pictures below:
Copyright: Rex Features Richard Waters/Solent News