Two species of bumblebees have become extinct in the UK and in a bid to save our fluffy garden residents we want to get you all buzzing about our bees again.
With the UK's bumblebee population declining, not many people realise these little black and yellow striped creatures are a lot more important to us than we think.
See - it's not all chilling on flowers and flying around for our honey-making friends.
In a bid to raise awareness of the bumblebee, the
Bumblebee Conservation Trust
is on a mission to re-educate the country on just how fabulous bees can really be - and we have to admit we never knew something so small could be so cool!
Here's 10 stinging things you never knew...
1. A Queen Honeybee is the real ruler of the bees as it lives for up to 3 years, unlike a Queen bumblebee that only lasts for one.
2. Bumblebees don't have ears... No wonder they buzz so loudly.
3. That buzz we all love so much is caused by a bumblebee's vibrating muscles - does this mean they work out everytime they fly?!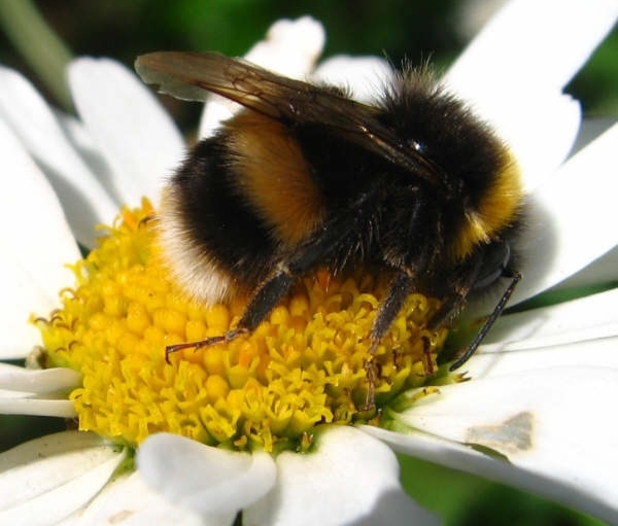 4. Bumblebees can see colours that we cannot see.
5. Bumblebees are ancient - they evolved 35 million years ago. Crazy.
6. Their wings can move faster than a Lamborghini. Vroooom.
7. Different bees have different lengths of tongues ranging from 6mm-20mm.
8. Bees can travel up to 6km a day to get to their favourite flower - in people terms that's the equivalent to us circling the globe 10 times just to get to Topshop...
9. They can grow up to one inch long - the same size as a strawberry.
10. And finally believe it or not bumblebees have Hazza P connections - Dumbledore is the old English term for Bumblebee!
So next time you see one buzzing around the place, crack out some bee-utifully fun facts to your pals and spare a thought for our hardworking garden treasures!
Reveal is now on Google Plus! Join us here for the latest pictures, fashion and celebrity news!