ZSL's London Zoo was in for a mini monkey surprise as they welcomed a new arrival a few weeks back.
Welcoming this little guy three weeks ago, London Zoo became the proud keepers of a new baby black-capped squirrel monkey.
And like us all, their new mini-sized furry friend has been enjoying the beaut London sunshine of late.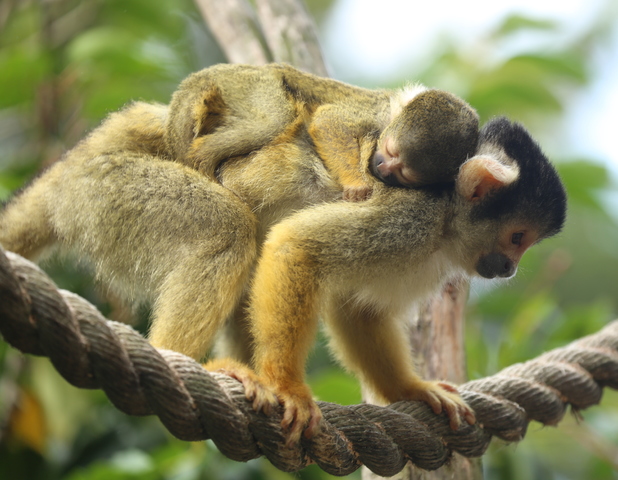 Soaking up the sun with a good ol' snooze, the baby monkey (whose name is yet to be revealed) has been catching a ride on mum since it arrived.
But thanks to its leisurely lazing, keepers still haven't been able to confirm whether the newborn is a boy or a girl!
Speaking about London Zoo's newest addition, Zookeeper Andrea Dempsey said: "The tiny infant hasn't yet left the comfort of mum's back for us to be able to tell if it's a boy or girl, but we can see that it's doing really well and we've spotted both of them snoozing together in the sunshine!"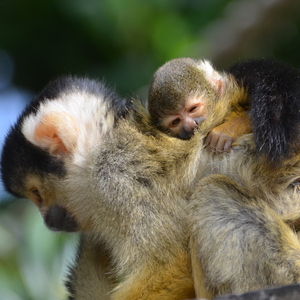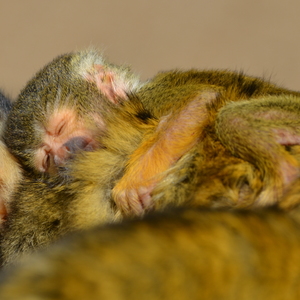 The mini monkey was born in the middle of the night and even though the littl'en surprised keepers the next morning as it appeared on it's mum's back, mum wasn't fooling anyone that she was expecting thanks to her huge baby bump.
And because of dad Eubie's stud-worthy credentials, the baby monkey will be joined by brothers or sisters very soon as two more squirrel monkey babies are due any day.
Cute!
See the little cutie hitching a ride on mum here:Find more adorable animals below:
Copyright: Rex Features Richard Waters/Solent News