Chessington Zoo's sea lions have got Wimbledon fever this week, taking to their pool to show our tennis stars exactly how it's done.
Budding tennis star Harley, the 17-year-old sea lion, has even given Andy Murray a run for his money when it comes to handling a tennis ball.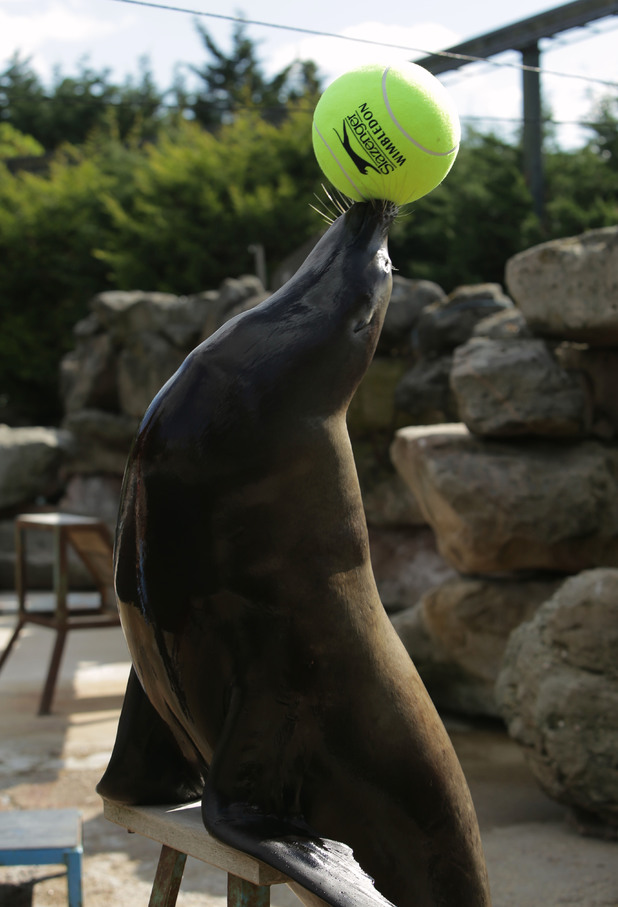 Balancing a large yellow ball on his nose, Harley shows off his skills both in and out of the water in a selection of cute pictures.
Like a pro, Harley has been known to make the perfect shot, diving into the pool and jumping up to hit his awaiting ball right on target.
Wimbledon's next contender maybe?!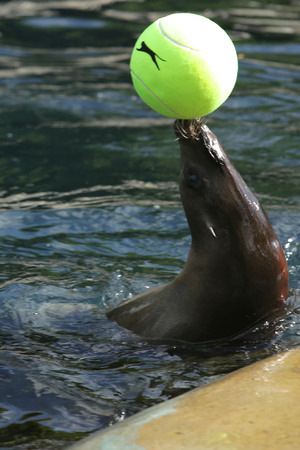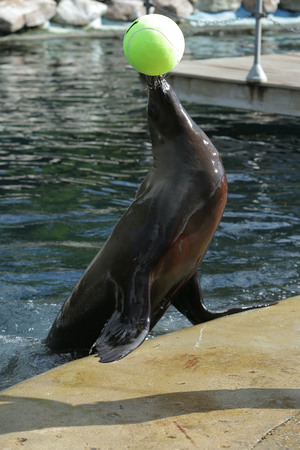 Megan Wilson, a sea lion trainer at Chessington Zoo, explains that balls of different shapes and sizes and toys are regularly used by the the animals as a form of enrichment.
She said: "It's important for us to make sure the sean lions, like all of our animals, are stimulated and happy. Enrichment activities allow them to express themselves and they get real joy from taking part."
Megan, clearly impressed with Harley's tennis skills, would say Harley is a worthy Wimbledon champ.
"Harley has taken a particular shine to playing with a tennis ball and has certainly perfected a few moves that even Murray could learn from!" she added.
Game. Set. Splash.
Check out a video of the sea lions in action below:
See more cute animal pictures below:
Copyright: Rex Features Richard Waters/Solent News