Reveal Advertorial
We all
love
our fluffy friends here in the UK. We're a country of dog and cat lovers and now we're looking for the UK's most dedicated dog or cat owner.
Does your life revolve around your gorgeous fluffy friend? Do you spend more time pampering your cute pooch than yourself? Or take hours to prepare your loyal feline friend's meals and just minutes for your own?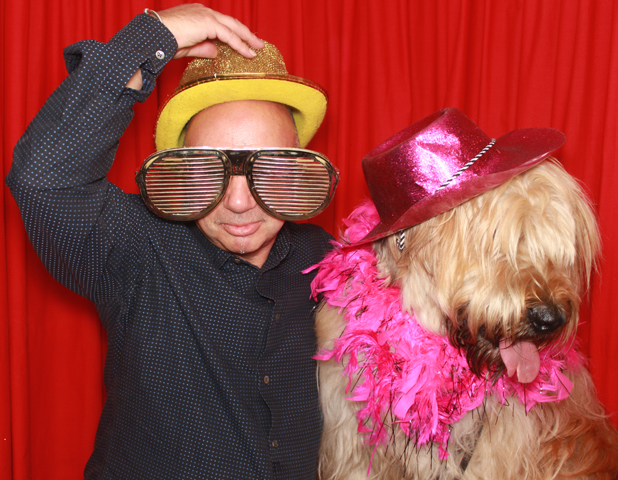 Show us just how much you adore your beloved pet and you could be in with a chance of taking the crown of UK's most dedicated dog or cat owner!
If this sounds like you, FRONTLINE® Spot On – the UK's No.1 flea and tick protection* – wants to hear about it! This summer, FRONTLINE is running a nationwide competition, rewarding owners who don't just love their dog or cat, but give them the best possible care too!
How to enter
All you need to do is like FRONTLINE's new Facebook page at
www.facebook.com/ FrontlineSpotOn
and upload a photo of you and your pet with 
a short description of just why you
 think you deserve to win.

Closing date for entries is 10 September 2014. For more details and full T&Cs, please see the FRONTLINE Facebook page.
FIRST PRIZE in the competition is a 'pet friendly' UK holiday, a hamper of goodies for your pet and a year's supply of FRONTLINE Spot On.
FIVE RUNNERS-UP will receive a goodies hamper and a photoshoot for their pet.
FRONTLINE has launched the UK's Most Dedicated Pet Owner competition to help raise awareness of the peak in flea activity that takes place over the summer. Just one monthly treatment of FRONTLINE Spot On can help protect pets from fleas and ticks. For more information visit
uk.frontline.com
*Nielsen Data is based on value sales 2012/13. †Ts&Cs apply. Visit uk.frontline.com for full details. FRONTLINESpotOncontainsfipronil.Legalcategory: NFA-VPS. RegisteredTrademark.For further information contact Merial Animal Health Ltd, CM195TG,UK. Merial Ltd 2014.All rights reserved. Use medicines responsibly.