This cute little ball of fluff is Folly Farm's latest arrival to their penguin enclosure, Penguin Coast. Born last week and weighing at 0.073kg (less than a pound), the adorable penguin chick is melting hearts everywhere.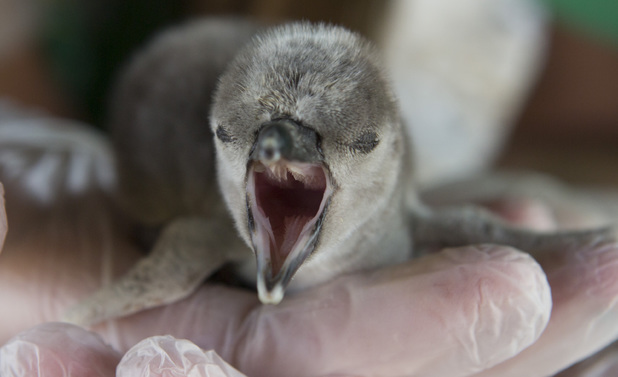 Born to Humboldt penguins, Donna and Diavlo – the first penguins to pair off and nest at the Pembrokeshire zoo – the chick is now settling in with the help of its parents and penguin keepers.
And soon to be enrolled in penguin school (it's like Happy Feet, but in real life!), the newbie will be taught how to eat and fend for itself.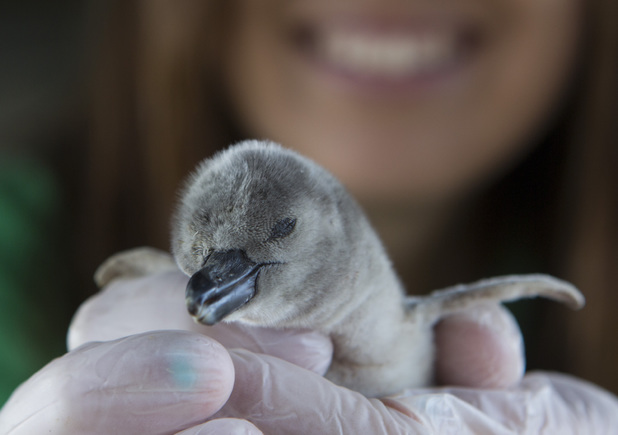 Feeling like proud parents and excited by their new addition, Folly Farm's penguin keepers can't get enough of their lovable penguin chick.
Penguin keeper, Catrin Thomas said, "We are so excited to have our first penguin chick at the park. We haven't named the chick yet as we do not know what sex it is but once we do we will give it a suitable name – it may have to begin with 'D' though to follow in its parents footsteps."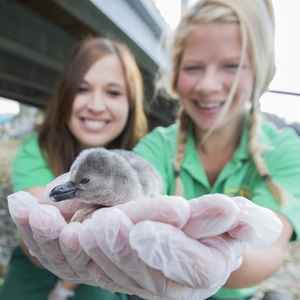 Extremely hands on in the first few weeks after birth, the penguin keepers will be on hand to help out with feeds and give mum and dad some parenting tips.
And keen to expand their brood, fellow penguin keeper Caroline Davies said: "We hope this is just the start of a deluge of chicks in our Humboldt penguin enclosure. We currently have ten eggs being incubated by our penguin brood so are anticipating the arrival of more any day now."
Pleaseeeee, can we keep one!
More adorable Fluffy Friday picks below!
Copyright: Rex Features Richard Waters/Solent News