London Zoo is now home to its first ever baby sloth – and not one to come in quietly, the new addition to the Rainforest Life exhibit was a total surprise!
Unbeknown to zookeepers, two-toed sloths Marilyn and Leander had cheekily hit it off after hours and away from prying eyes. And for the average sloth, quite quickly too!
Usually it can take up to a decade for two-toed sloths to bond with each other and mate. But according to London Zoo, their frisky residents decided to get down to it after just 6 months.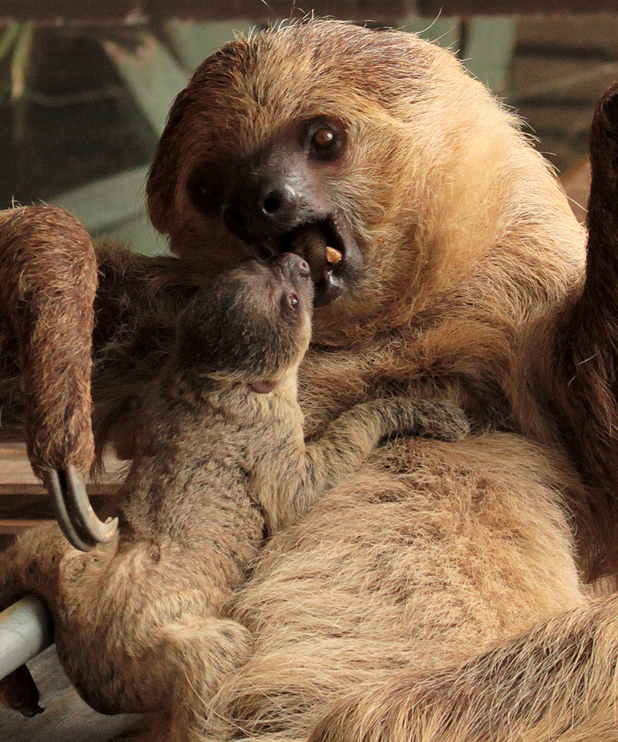 Despite previous attempts to get the sloths together, the sneaky pair were reluctant to even acknowledge each other let alone get up close and personal, so you can imagine the surprise when female Marilyn was sporting a rounder tum.
Speaking about the Zoo's frivolous pair, Zookeeper Tegan McPhail said:
"When Leander arrived at the Zoo at the end of 2012, he and Marilyn just didn't appear particularly interested in each other, but we knew that with sloths these things can take some time…it appears that it was all an act on their behalf and our two very sneaky sloths were getting amorous behind our backs!"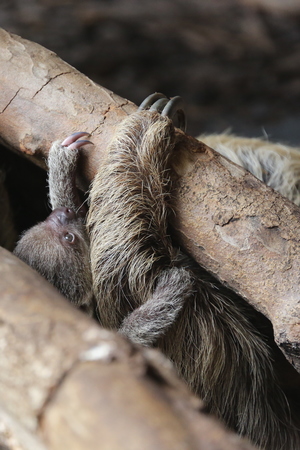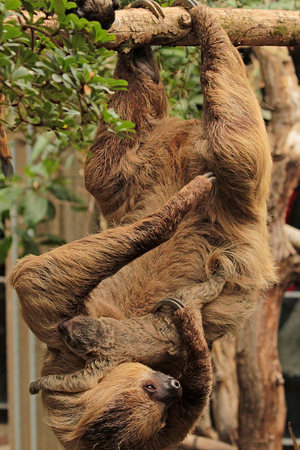 Having arrived safe and sound, the baby's sex and name is still yet to be revealed.
But that hasn't stopped new mum Marilyn from proudly showing off her young, taking to motherhood like a duck to water.
Check out more Fluffy Friday favourites below:
Copyright: Rex Features Richard Waters/Solent News