Koalas at Wild Life Sydney Zoo have been hogging the limelight lately and we're not at all surprised - just look at how cute they are!
We've seen lots of animals jump on board the selfie craze, but this koala does a pretty good job of taking the perfect selfie.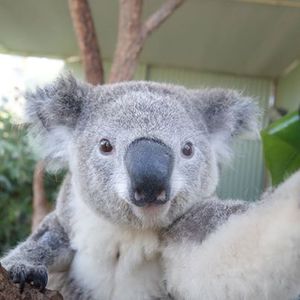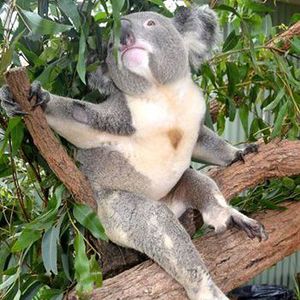 The koala has actually been practising its photography skills as part of a fun visitor competition at the Zoo, and we're pretty impressed!
And when it comes to posing, the koalas look totally photogenic as they embrace their habitat.
Although posing seems to be their favourite past-time, our favourite photo has got to be the koala who couldn't contain his excitement as he munched on leaves - too cute.
At Wild Life Sydney Zoo, visitors can walk through iconic Aussie habitats and even cuddle up to the koalas in the enhanced walk-through Koala Encounters.
Koalas are famous for spending most of their lives asleep in trees. When not asleep, they feed on eucalyptus leaves, especially at night.
Check out more cute Fluffy Friday animals in the gallery below:
Copyright: Rex Features Richard Waters/Solent News