As a rule, cats are not supposed to get on with dogs - but this big cat looks right at home with his new pooch pal!
The two-month old white lion cub was born in Hangzhou, China, but was abandoned by his mother who refused to feed him.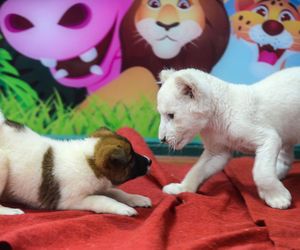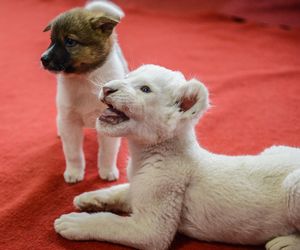 Luckily however, he has since formed a close bond with a dog, who now acts as a wet nurse to the cub, and he is thriving at a wildlife park in the city.
Staff at the park were so impressed that they have also introduced the cub to other puppies and they all seem to be getting along well.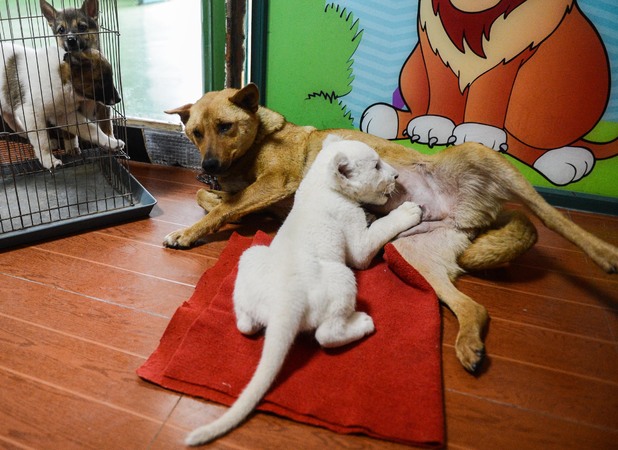 Sadly, their friendships won't last forever, as the cub will one day be a full grown lion who may only see the dogs as dinner, but at least they were there to help him out in his time of need!
For more cute animals, check out our gallery below:
Copyright: Rex Features Richard Waters/Solent News