Check out these cute tiger cubs playing with their mother at a zoo in Argentina!
A three-month-old Bengal female tiger cub can be seen standing up to its mother at the Buenos Aires Zoo, while her siblings stay close by her side.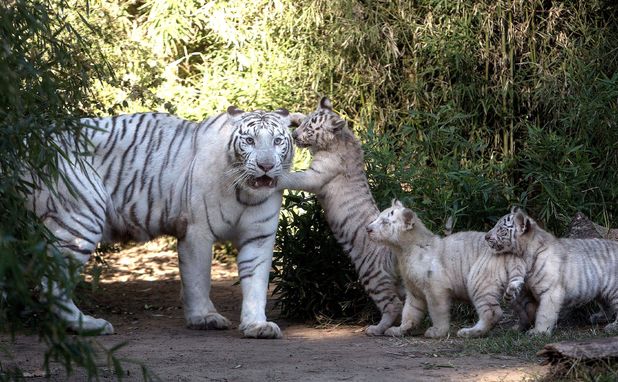 Their mother Cleo, a captive Bengal white tiger at the zoo, gave birth to two females and one male tiger cub in January.
The female cubs are identifiable with their prominent black stripes, while the male cubs are nearly pure white.
Even though the cubs looked a little shy, they soon came out of their shells and explored their surroundings!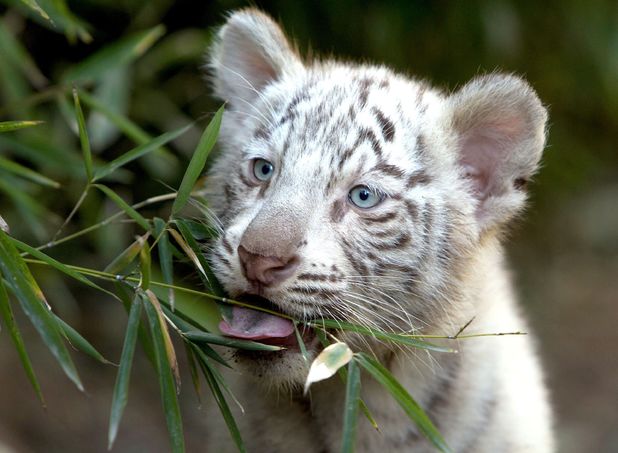 One of the female cubs looked adorable with its piercing blue eyes as it clutched onto some leaves in its enclosure - aww!
This is actually the second set of cubs for Cleo and father Rhiano, as their first brood was taken to other zoos.
Check out more cute Fluffy Friday animals below:
Copyright: Rex Features Richard Waters/Solent News