It was quite a shock for staff at a farm in Dorset this week when one of their sheep gave birth to a rare six lambs!
Staff at Colesmoor Farm were left surprised after seeing the five-year-old sheep give birth to sextuplets.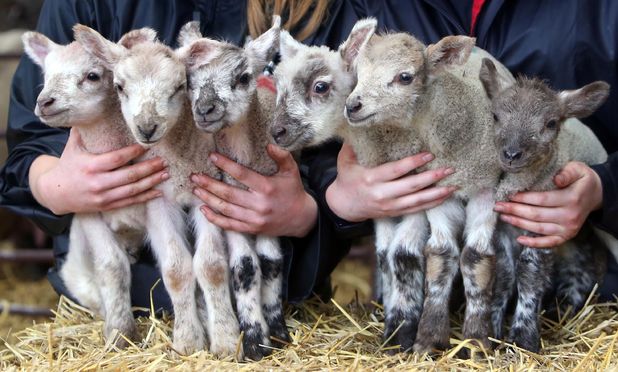 Owner Rorie Geddes revealed that scans had suggested the ewe was expecting five lambs, so he was taken aback when a sixth appeared.
But there's no doubt that the baby lambs looked ever so adorable as the famers tried to keep them together - so cute!
In another photo, the lambs stayed close by their mum as they went for a wander in the shed.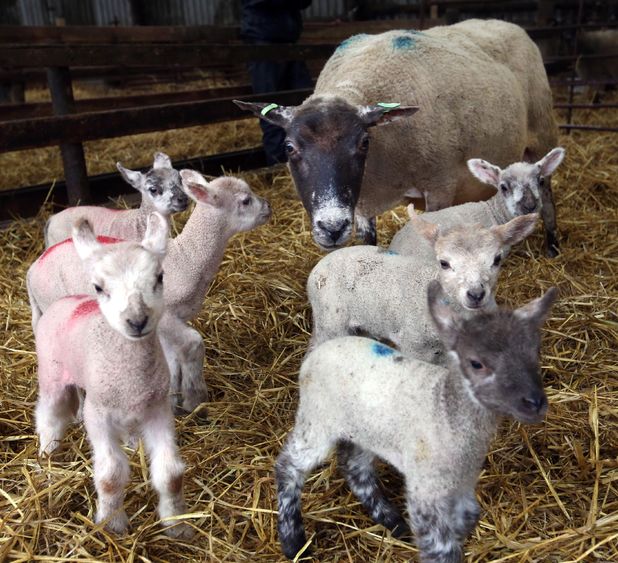 Rorie said: "Although we have lots of triplets and quadruplets and the occasional quintuplet from our 300 ewes, we have never heard of a commercial ewe having six good lambs."
Unfortunately, the mum will be unable to care for all six lambs, so three will remain with her, while the remaining three will join the the farm's orphan lambs to be hand-reared.
Check out more cute Fluffy Friday animals below:
Copyright: Rex Features Richard Waters/Solent News