A pair of little woodpeckers put their beaks to good use as they attempted to renovate their home in Costa Rica.
The industrious woodpeckers were seen working away at a tree chunk as they tried to squeeze into the hole.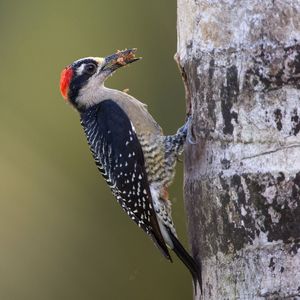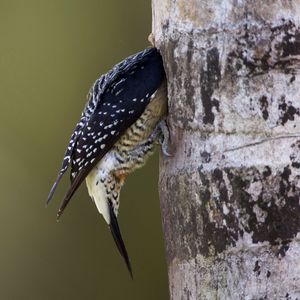 Swedish photographer Olof Petterson, 36, took photos of one of the woodpeckers hard at work while he was staying at a forest lodge nearby.
The bird can be seen with wood in between its beak and shows no sign of slowing down - what a workaholic!
After making considerable progress on the nest, the colourful birds then started to make themselves at home within the tree, and we're guessing they had a well-deserved rest too.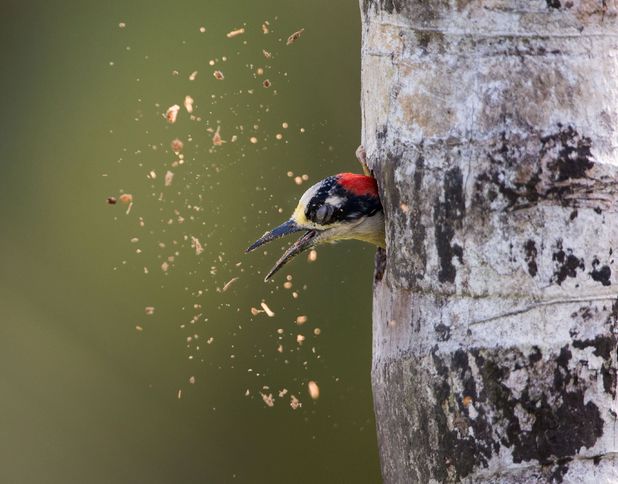 Olof, who watched the birds at some length, said: "A lovely pair of woodpeckers lived in the garden of the lodge, just a few metres from the porch. I saw them both at work excavating the tree. They kept rather quiet while excavating so the tree must have been really soft."
"They had made a small hole when I arrived and it had become a lot larger by the time I left," he continued. "I enjoyed watching the woodpecker hop into the tree trunk and then throw out dust from inside. It was like he was having a spring clean."
Too cute!
Check out more Fluffy Friday animals in our gallery below:
Copyright: Rex Features Richard Waters/Solent News