Four adorable baby meerkats couldn't have looked happier this week as they enjoyed the spring sunshine.
The meerkats, who were born on 20 February, are a welcome addition at Chessington World of Adventures Resort in Surrey.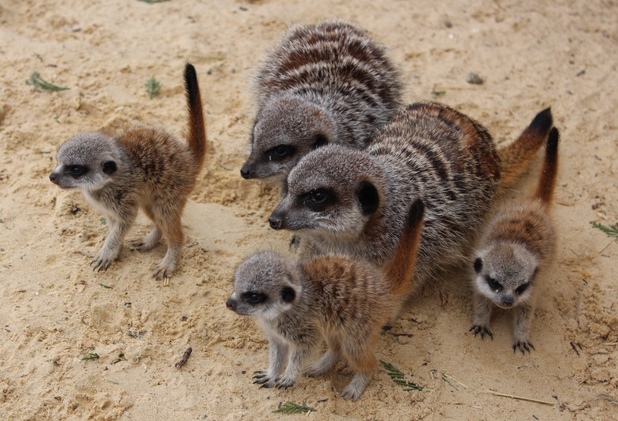 Photographs show a meerkat clan enjoying the sunshine as they walk around in their new habitats - and it looks like they've settled in to their home comforts in no time at all.
The charismatic group of meerkats, who are often referred to as a mob, gang or clan, can be seen walking briskly together.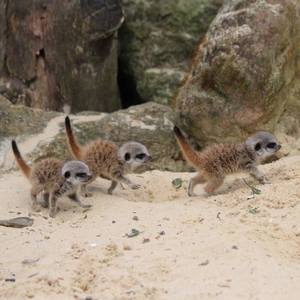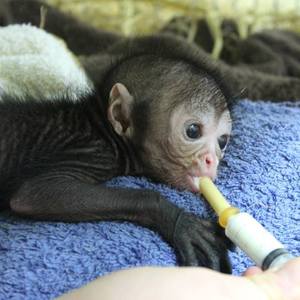 But Chessington isn't only welcoming the arrival of the baby meerkats, as the adventure park have also introduced the as-yet-unnamed baby spider monkey.
The spider monkey has been partially hand-reared by the zoo team after the sad passing of her mum, but zoo keepers are hoping to reintroduce her to the group when she's a bit bigger.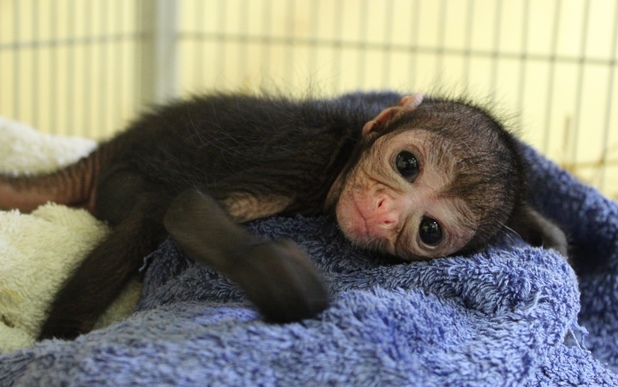 As one of Chessington's latest arrivals, the newborn spider monkey can be seen settling into her new home and resting her body on a blue towel - so cute!
These nimble monkeys spend most of their time aloft, and maintain a powerful grip on branches even though they have no thumbs.
Check out more cute Fluffy Friday animals below:
Copyright: Rex Features Richard Waters/Solent News