These lovebirds are so colourful that they'd brighten up any ordinary day!
The male birds, who reside at the Chessington World of Adventures Resort in Surrey, were pictured waiting for the arrival of the female flock.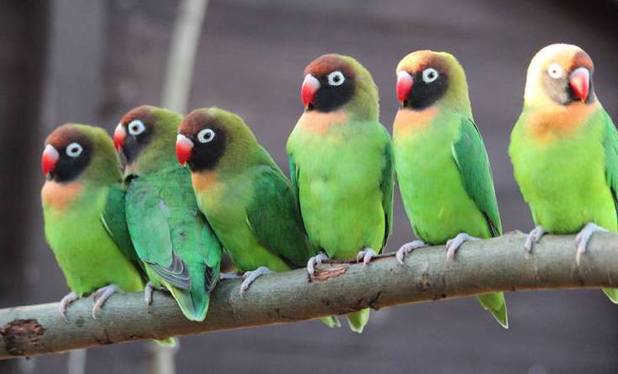 Better known as black-cheeked lovebirds, the Valentine's Day spirit still lingered on for the males who were captured eagerly looking out for their female friends.
And we must admit, the six lovebirds made quite a picture as they huddled together on a branch!
Black-cheeked lovebirds are social and affectionate small parrots, usually characterised by their stocky build, short and blunt tail, red beak and of course, black cheeks.
Usually gathered in large noisy groups, they're one of the most popular cage birds and can even be taught to perform tricks.
Not only are they a common fixture at Chessington, but without doubt, they're an eye-catching addition to the resort too!
Check out more Fluffy Friday animals below:
Copyright: Rex Features Richard Waters/Solent News