Love was certainly in the air for these chimpanzees this week, as they were treated to some heart-shaped goodies just in time for Valentine's Day.
Chimps Koko, Grant, Elvis and Phil looked delighted to receive their purple and red parcels, which is no real surprise since the boxes were stuffed full of their favourite foods, including apples and peanut butter.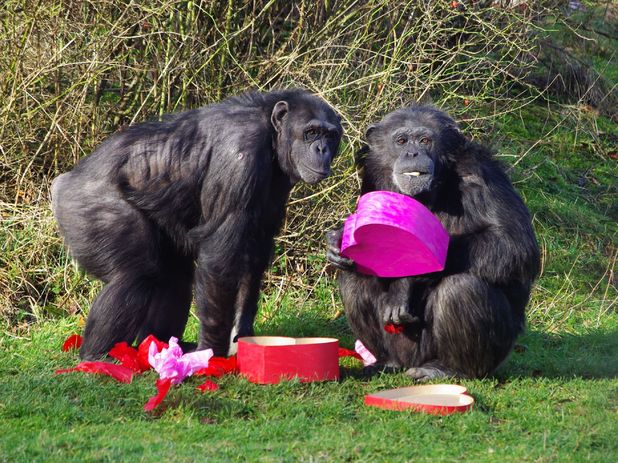 The romantic snacks were part of ZSL Whipsnade Zoo's enrichment programme that aims to stimulate the chimps' curiosity and encourage their natural behaviours.
Plus, they get some tasty Valentine's Day presents too!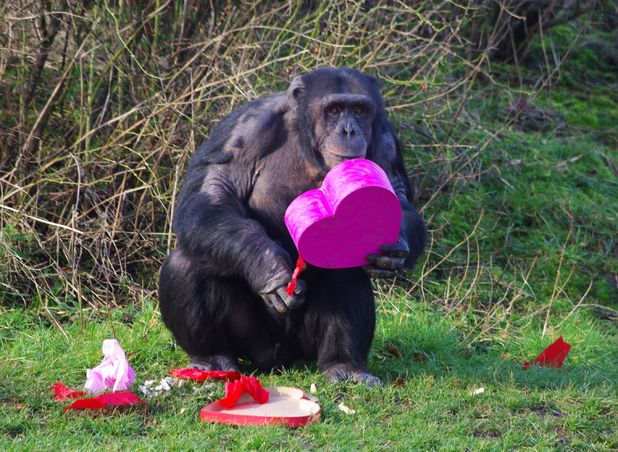 Zoo Keeper Jane Storr said: "We're always looking for new ways of enriching our chimpanzee's lives, especially at feeding time when we give them food in imaginative ways to keep them happy and healthy.
"Chimps are curious by nature and the Valentine's treats make an ideal gift for them – they had to work hard to get to their food by delving into the hearts to investigate their treats."
Check out some other furry and fluffy Friday animals in our gallery below.
Copyright: Rex Features Richard Waters/Solent News