This cute and cuddly polar bear couldn't wait to catch up on some sleep, as he dozed off in the snow.
Using his fluffy white surroundings as a blanket, the bear drifted off to the land of nod - completely oblivious to the freezing Arctic temperature.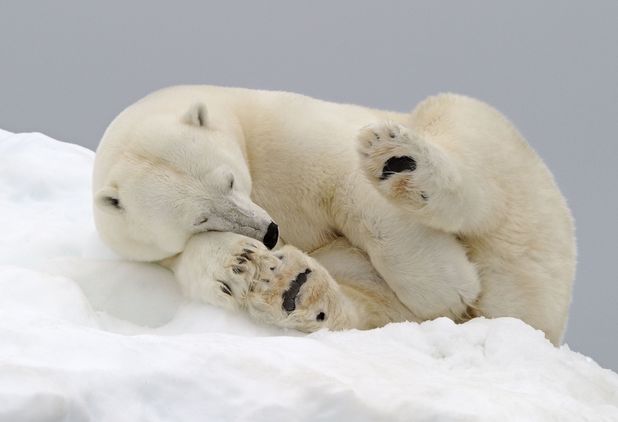 And when it came to waking up later on, he displayed the same kind of reluctance as many people do after a much needed snooze.
First he opened his eyes a little and then gradually uncurled from his comfy sleeping position, enjoying a massive stretch followed by a big yawn.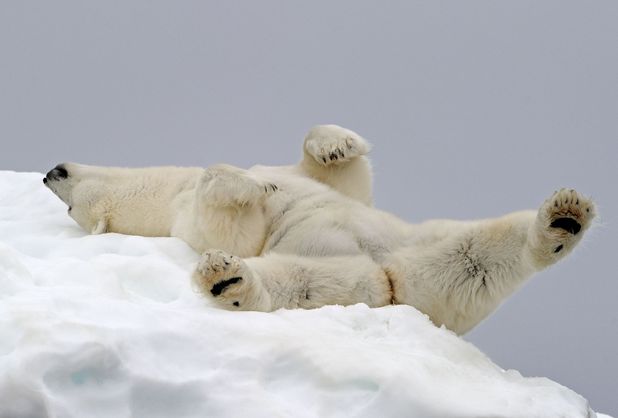 The polar bear was pictured having his nap on an iceberg in Svalbard, Norway, by professional wildlife photographer Andy Rouse.
Aww!
Check out other fluffy animals in our gallery below.
Copyright: Rex Features Richard Waters/Solent News