This little newborn monkey has proven to be a real mummy's boy since his birth one month ago at ZSL London Zoo.
The cute Eastern black and white colobus monkey, named Atlas, spends most of his time peacefully snuggling with his mother Niamey.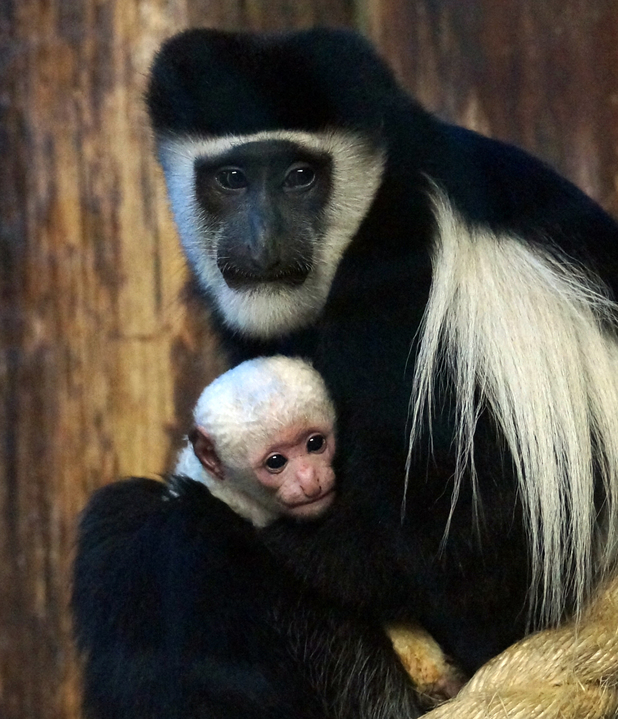 And if his cuddles are disturbed by an adoring aunt or his doting siblings, he squeals and wriggles around until he is safely back in the arms of his mum. Aww!
Seven-inch tall Atlas was given his unique name in keeping with the ZSL London Zoo colobus family-tradition of christening infants after parts of the skeleton. He joins dad Radius, big sister Anvil, and brothers Maxilla and Bones.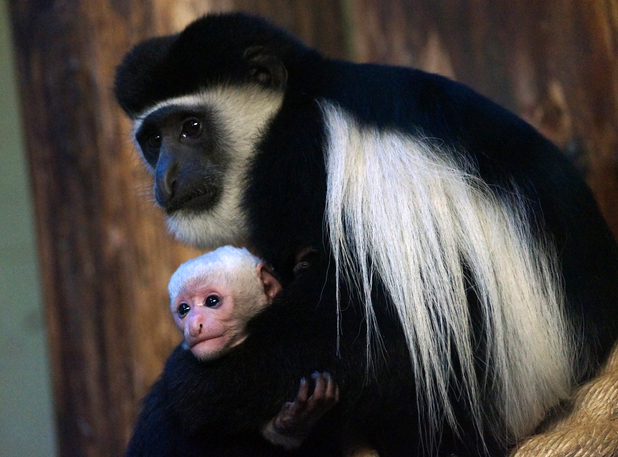 Colobus monkeys are facing threats in the wild from illegal wildlife trade, including being hunted for their fur and as bushmeat. So Atlas is a precious new addition to the European conservation breeding programme for the species.
The one-month-old infant will eventually lose his startling white looks, as his hair and features will gradually darken with age. He is expected to grow to around 30 inches tall.
Check out other fluffy animals in our gallery below.
Copyright: Rex Features Richard Waters/Solent News