These newborn lion cubs looked incredibly cute as they attempted to open their eyes for the very first time.
The cubs, who were born in the Maasai Mara National Reserve in Kenya, were captured huddling together as they adapted to their new surroundings.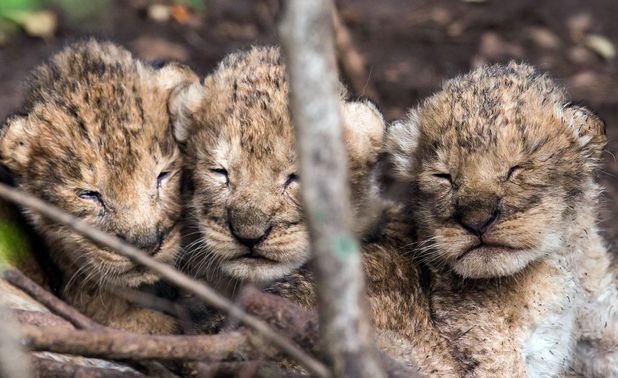 Their mother, who was poorly after giving birth, still did her best to protect them in their heavily wooded crib.
The moment was captured by wildlife photographer Paul Goldstein, who documented the cubs' movement over a period of one week.
Paul said: "Their eyes would open for a while, then close."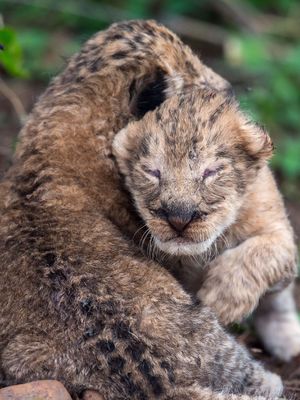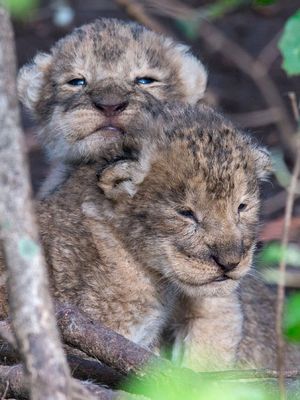 Cubs usually open their eyes about 10-14 days after birth, however, these three were clearly desperate to get a sneak peek of their new environment!
The cubs, who will be able to fully walk when they're around 15 days old, will not meet the rest of the pride until they are one month old.
Lion cubs learn by closely observing their mothers and will only start hunting activities six weeks after birth.
Check out more cute Fluffy Friday animals in the gallery below:
Copyright: Rex Features Richard Waters/Solent News