This plucky gorilla has done his bit this week to help out staff at ZSL London Zoo with their annual stocktake.
Each year, every single creature great and small is counted at the zoo in order to meet the legal requirements of their licence.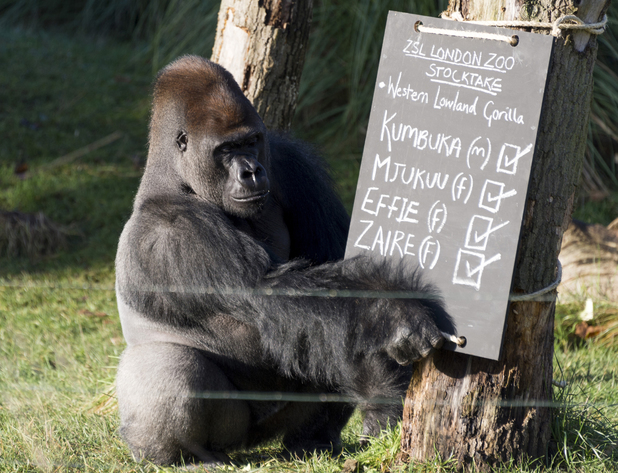 It is by no means an easy task - just think of all those insects - but Kumbuka the Western Lowland gorilla was more than willing to help out.
The male primate was pictured alongside a chalk board which had been placed inside his enclosure at the zoo, located in Regent's Park.
We're pleased to see his name had been ticked off the list. That's another one down, just several thousands more to go....
Check out more cute animals in our gallery below:
Copyright: Rex Features Richard Waters/Solent News