This baby Pygmy hippopotamus made sure she stayed close to her mum as she attempted her first steps.
The cute grey calf was born at Marwell Zoo, near Winchester in Hampshire, to proud parents Wendy, 18, and Nato, 34, last week.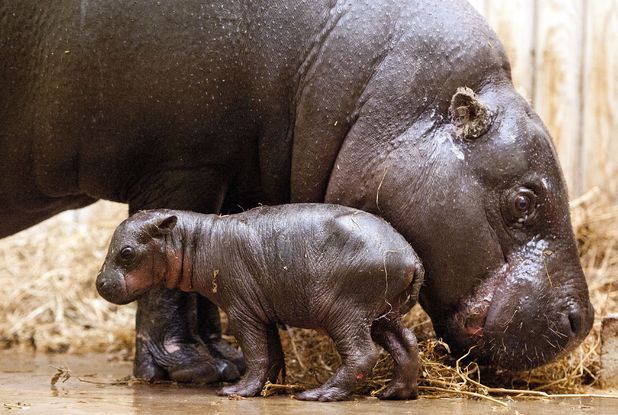 Despite only being five days old and not having a name yet, the baby seemed desperate to explore her home as she stood on her own four legs for the first time.
But after managing a few little steps, it all got a bit much for the hippo and she sat back down in her straw bed for a rest. Aww!
The Pygmy hippopotamus is native to rivers and swamps in dense forests in western Africa. They are smaller than their hippopotamus cousins.
Check out more Fluffy Friday animals in the gallery below:
Copyright: Rex Features Richard Waters/Solent News