This bear cub looked ever so cute as he played hide and seek with his brother and sister in the forest.
The brown bear crept behind the tree in a bid to hide, but we're not sure how long he went unnoticed for, as his ears and paws were still poking out!
This was actually his second hiding place, as he originally attempted to climb up the tree, but gave up due to the slippery bark. Aww!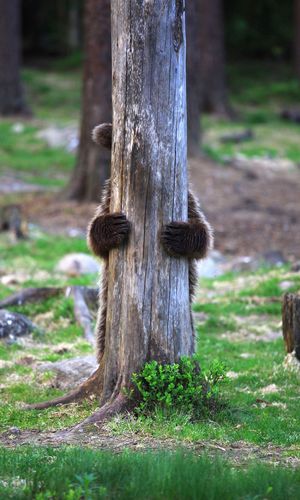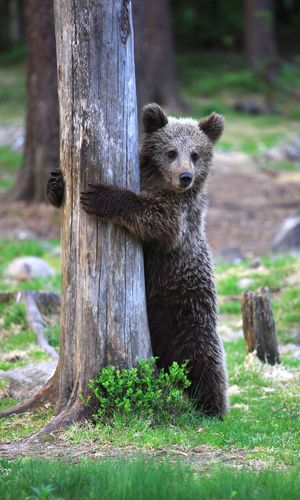 Photographer Valtteri Mulkahainen captured the bears in action from the safety of a hideout at the Martinselkosen Erakeskus wildlife centre in Suomussalmi, Finland.
Valtteri observed the bear cubs' behaviour and their natural habitats as they played games.
"The bears were around the house all night and the next morning," he said. "The mother bear was always nearby waiting for the cubs and when she felt they had played enough she would lead them further into the forest."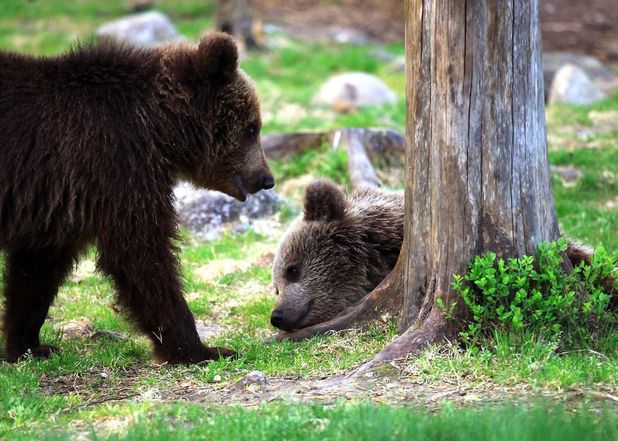 Brown bears are some of the largest carnivores on earth and spend nearly half their lives underground in a state of hibernation.
Valtteri added: "Bears are very cautious animals so it's rare to see them normally in the forest.
"These cubs were very funny and cheerful. They constantly played with each other, fighting, tumbling and standing up on their hind legs."
Check out more Fluffy Friday animals in the gallery below:
Copyright: Rex Features Richard Waters/Solent News