A sweet red squirrel was caught red handed this month, as he pinched some hazelnuts from a photographer's bag!
The clever critter came across the bag, which had been left out by photographer Laurie Campbell at the Aigas Field Centre in Inverness-shire, Scotland, and started to steal all the nuts from inside it.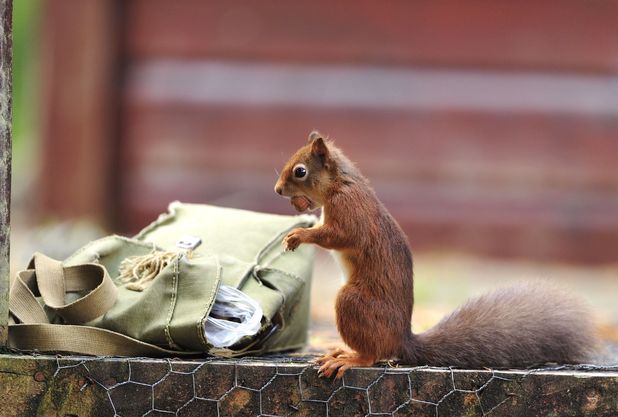 Laurie, 55, had planned to use the nuts to lure the squirrel close enough for a photo, but it seems the tiny animal was a few steps ahead and decided not to wait for Laurie to lay them out.
In fact, the keen photographer had laid out few of the nuts in a more picturesque setting at the centre, but the squirrel wasn't interested at stayed close to the bag instead.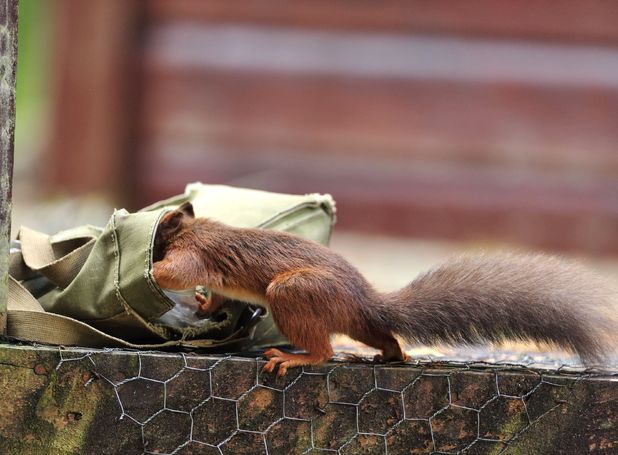 Laurie said: "The bag was behind me because we had actually laid out some nuts to tempt the squirrels into a more attractive and photogenic location in front of us and in among some autumn leaves.
"The squirrel seemed more interested in the nuts in the bag and slipped in behind us and took the nuts away and buried them - one at a time - over several visits."
He added: "The squirrel was just being opportunist and resourceful rather than sneaky."
Check out more animals in our Fluffy Friday gallery below.
Copyright: Rex Features Richard Waters/Solent News