They may look roughly the same size but this adorable photo actually shows a mother owl feeding her baby.
The wild birds, known as Little Owls, are seen perching on top of a farm gate post in Worcestershire.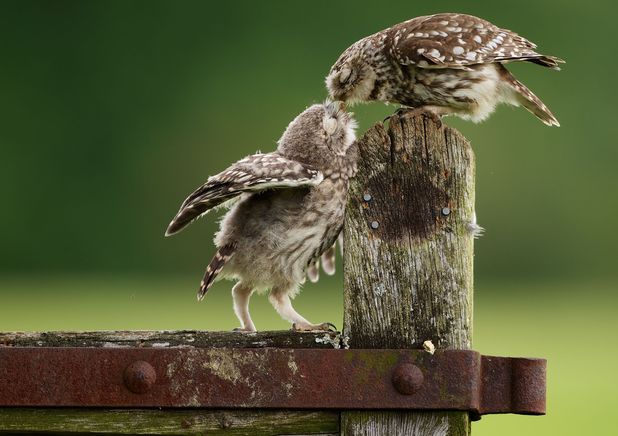 The owls, who were captured in the daylight by wildlife photographer Mark Bridger, live in a large oak tree on a small farm in the West Midlands.
The owlet is around three to four weeks old in the snap, and is surprisingly bigger than its mum!
Little Owls, which hunt mostly at dawn and dusk, eat small mammals and insects and occasionally berries.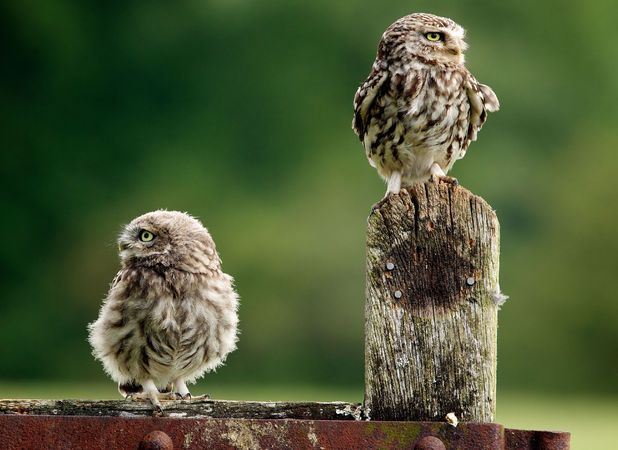 Another cute photo shows the Little Owls, who usually perch from a tree branch, telegraph pole or rock, observe the scenery as they stare out into the distance.
They can be found in a number of locations including Africa, Asia, China, Europe, Mediterranean, Russia and the United Kingdom.
Check out more Fluffy Friday animals below:
Copyright: Rex Features Richard Waters/Solent News