This adorable baby clownfish looks ridiculously photogenic in front of the camera!
The young clownfish was captured alongside its parent in Lembeh Strait, Indonesia and appeared to be smiling and posing as it opened up its mouth.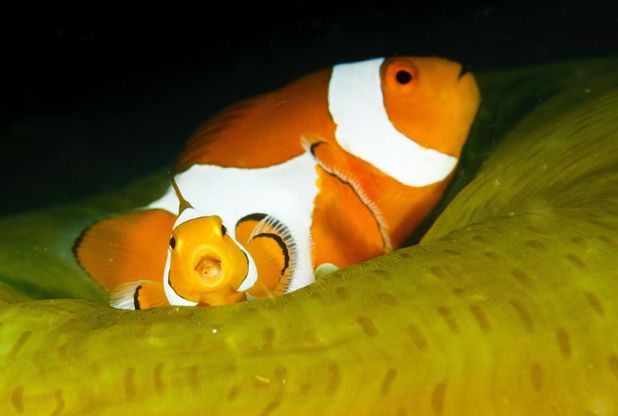 Ed Brown, who captured the clownfish in its habitat while diving, said he only managed to take one picture as the little fish was darting around so furiously!
He added: "I think the clownfish was just happy to be home."
Clownfish, which are usually bright orange with white markings, are typically found in tropical marine waters around the world.
The species, which were made famous by Disney's 2003 animation
Finding Nemo,
are very territorial but also home loving creatures.
Check out more cute Fluffy Friday animals in the gallery below:
Copyright: Rex Features Richard Waters/Solent News