Crackling the pig was spotted out and about in Melbourne this month as part of a special training regime usually given to pet dogs.
The cute farm animal raised a few eyebrows when she was seen on a lead around St Kilda, mingling with shoppers in the town centre,
But according to Crackling's trainer, it has taken a while for her to muster up the courage to leave the house.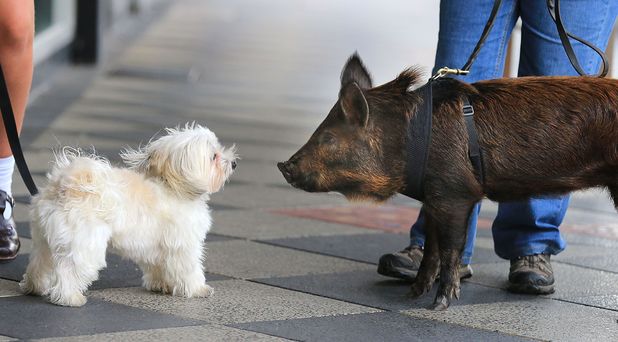 D.O.G.S of Vic trainer Sandra Boyle explained: "She was a very shy piglet who didn't want to walk out the front door."
But now with Sandra's expertise in dog training, Crackling is gaining more and more confidence by the day.
"People see her walking at heel and they think she's a dog, then they realise she's a pig." Sandra added.
"She's like a puppy dog. She even knows where home is and she'll start to pull on the lead and go straight to the front door".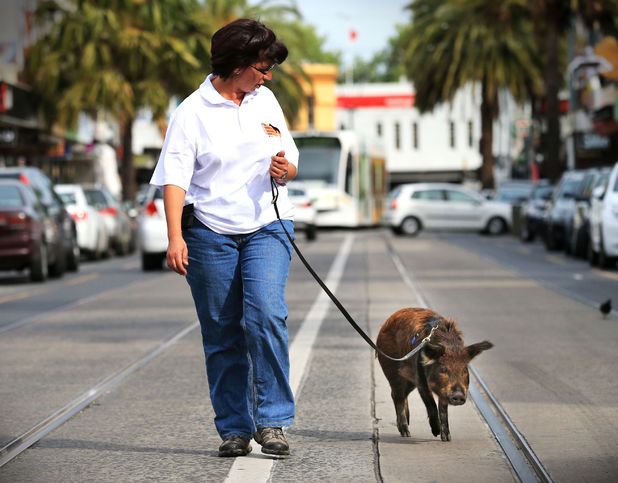 Aww!
Apparently, Crackling's owner Carlos Sala chose to buy a pig and not a puppy because he "wanted something a bit different" for a pet.
Well, she certainly is unique - and well behaved now too by the looks of it!
Check out more cute animals in our gallery below.
Copyright: Rex Features Richard Waters/Solent News