Check out these feathered daredevil puffins enjoying some icy action!
Rather than take the energetic route of walking or flying, the Atlantic puffins saved their energy by sliding down a snowy slope!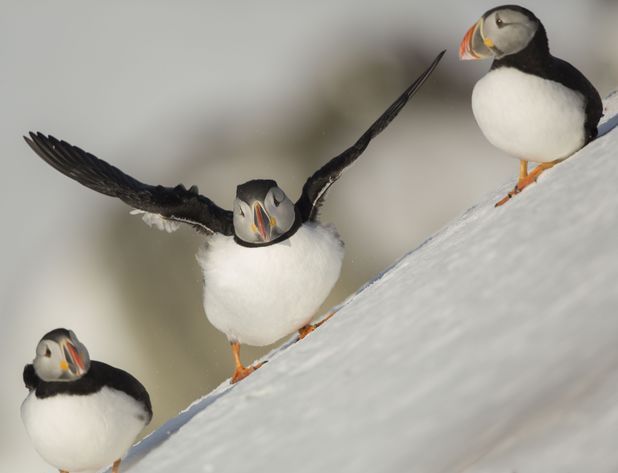 The inquisitive seabirds, known to be colouful and full of character, decided to let the slippery surface do all the work as they indulged in the playful pastime on Hornoi Island in Norway.
Puffins, who are unmistakable due to their black and white underparts, distinctive heads and bright orange feet, also made the most of their features.
It turns out there's no need for them to have skis because their snowshoe-like tootsies are the perfect tools on ice!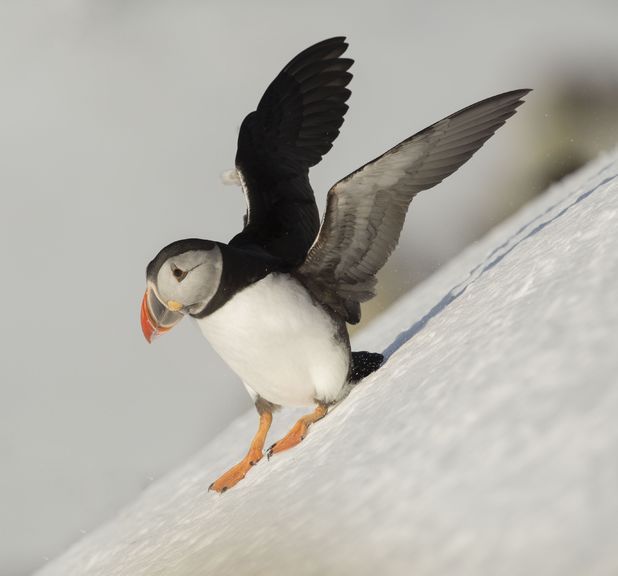 One puffin in particular looked to be taking the lead and showed off their skiing skills by expertly using their wings to stay balanced. Clever!
The scene was captured by wildlife photographer Paul Hobson, who snapped the animals swooping in on the land, with some later choosing to take a bit of a rest by sitting down.
All in a days work, then!
Check out more Fluffy Friday animals below:
Copyright: Rex Features Richard Waters/Solent News