How adorable is this two-day old baby zebra?
Little Luna was born at Marwell Wildlife in Winchester at the start of October and she's the first Hartmann's mountain zebra to be born there in 16 years.
The zoo described her as "an important animal for the future of the species."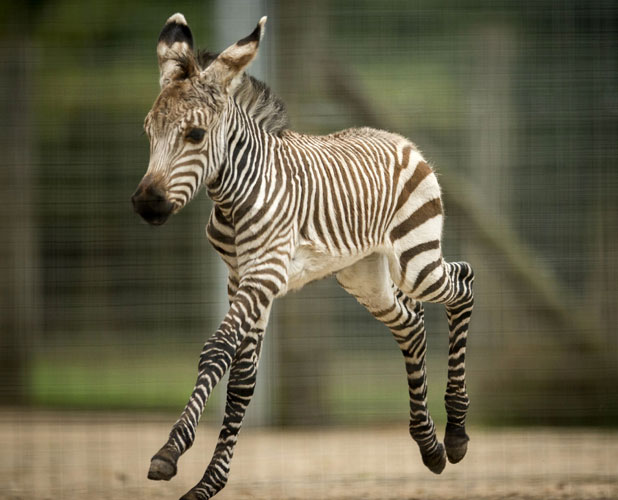 Luna is the first baby born to parents Libra and Gonzo.
Jason Brown the photographer who took the picture, said: "I sat down by the gate to their enclosure for two hours watching the baby zebra play and run around. "She was so playful and happy, she was constantly galloping and jumping around her enclosure."
Hartmann's mountain zebras are listed as "vulnerable" and are normally found in Namibia and South Africa.
Check out the rest of our Fluffy Friday cuties in the gallery below:
Copyright: Rex Features Richard Waters/Solent News