These adorable bunnies are getting into the spirit of fundraising by taking part in The World's Biggest Coffee Morning on behalf of Macmillan Cancer Support.
It looks like we're not the only ones who enjoy a break with some sweet treats and a hot drink, as this fluffy trio at Vauxhall City Farm are also having a morning nibble in aid of charity.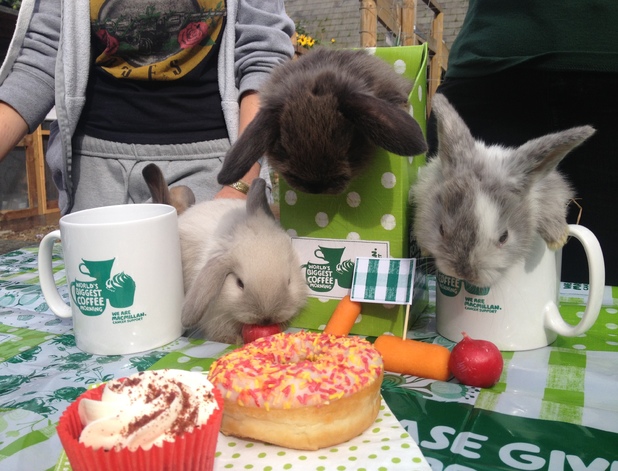 Or maybe they're just there for the carrot cake!
The bunnies' gathering is just one of an estimated 150,000 coffee mornings taking place today (27 September), which are expected to raise more than £15 million, making it the most successful charity fundraising event of its kind!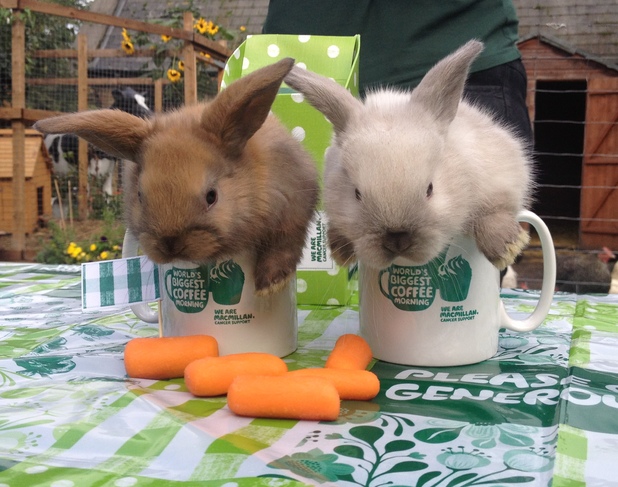 Based on the number of people taking part, Macmillan have calculated that around eight million cups of coffee will be drunk and 12 million biscuits dunked, which is incredible given that it will make a huge difference to some of the two million people currently living with cancer.
For more information about Macmillan Cancer Support, visit www.macmillan.org.uk or freephone 0800 500 800 for an information pack.
Check out more fluffy animals in our gallery:
Copyright: Rex Features Richard Waters/Solent News