Creatures come in all shapes and sizes, and so do best friends judging by this photo, as a giant rabbit cuddles up to mini pigs at a farm in Devon.
The animals are just two of many who live on Pennywell Farm, but they are by far the farm's most famous residents!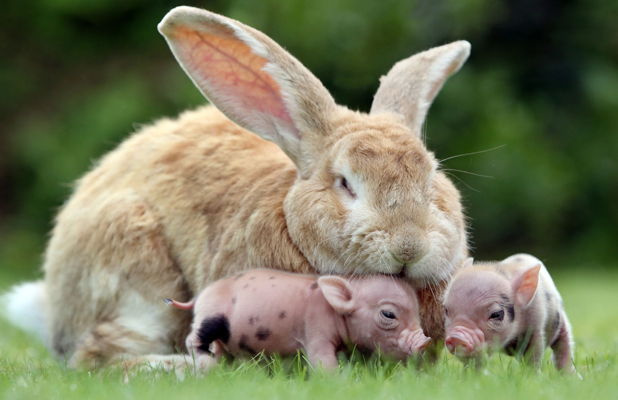 Rob the rabbit may appear to tower over mini pigs Chino and Penny, but they don't fear their large friend.
In fact, they love nothing more than to cuddle up to his warm fur, and doesn't Rob look protective of them?
Another photo captures Rob and Chino pressing their noses against each other - so cute!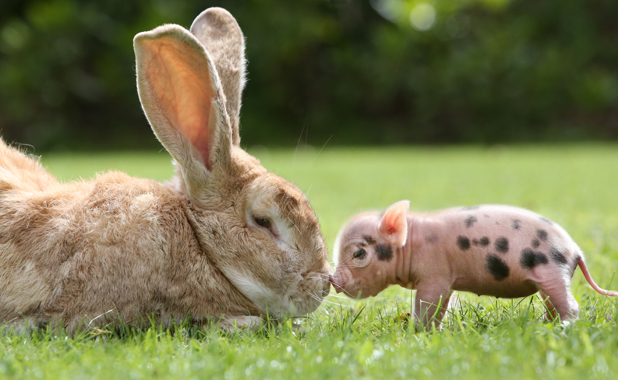 Pennywell Farm have been breeding miniature pigs since 1992, and they all have their own unique colouring and markings making it easy to identify them.
At birth they weigh around 250g, and when fully grown they're around a fifth of the size of an ordinary pig.
Check out more cute animals below:
Copyright: Rex Features Richard Waters/Solent News