Cuddled up to it mother, this teeny tiny baby pygmy marmoset is being carried through the rainforest in Hong Kong.
Adult pygmy marmosets are the smallest monkeys in the world, weighing just over 100g, so no wonder this protective mum wanted to carry her little one through the overgrowth - just think how small he is!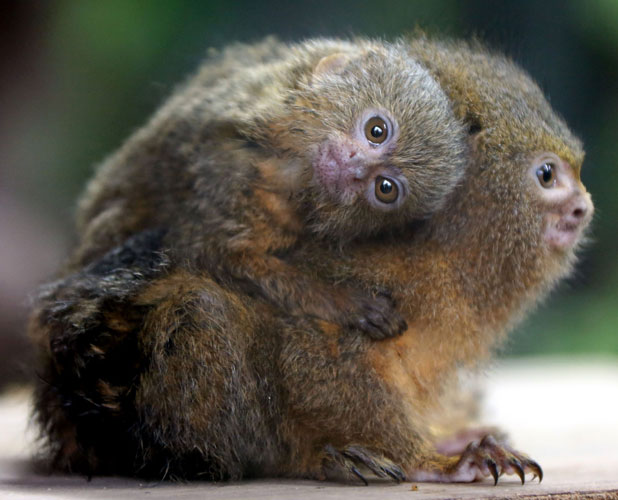 The cute creatures are native to the rainforests of the Amazon Basin in South America but these two were snapped in the rainforest-themed area of Hong Kong's Ocean Park.
The park's rainforest area takes visitors through the habitat of some of the rarest animals in the world, including the Hercules Beetle, Poison Frog and Red Eye Tree Frog.
With those lurking around, we reckon mummy pygmy marmoset was right to keep her baby close to hand!
More from our Fluffy Friday archive below:
Copyright: Rex Features Richard Waters/Solent News