It looks like these cute alpine marmots love biscuits just as much as we do!
Four of the little critters were spotted nibbling on some biscuit treats while sitting together in their mountainous natural habitat and appeared to be very content with their grub.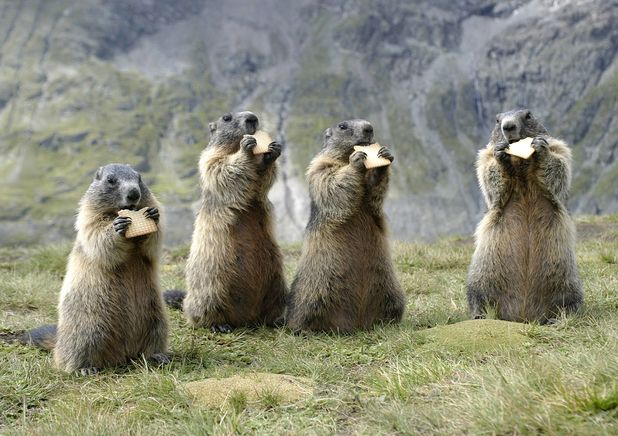 Although marmots (which are also known as large ground squirrels) usually have a diet that consists of plants, grains and insects, it seems that they have swapped their simple menu for something a little more interesting.
And we don't blame them!
Alpine marmots are often found in southern Europe, in countries such as Italy, but this adorable foursome were seen in Austria.
Clearly Austrian biscuits have taken their fancy!
Check out more fluffy creatures in our gallery below.
Copyright: Rex Features Richard Waters/Solent News